It's Crane Week, which means we're celebrating the cranes of the world! Today's post contains some interesting and fun crane FAQs.
Where do cranes live?
They have a nearly cosmopolitan distribution. Cranes are found on all continents except for Antarctica and South America.
How big are cranes?
Cranes are large birds. The smallest species, the Demoiselle Crane, is around 36 inches (91 centimeters) tall. The tallest crane is the Sarus Crane which reaches 69 inches (176 centimeters) or more in height. The heaviest crane is another species, the Red-crowned Crane, which may weigh up to 26 lb or 12 kg.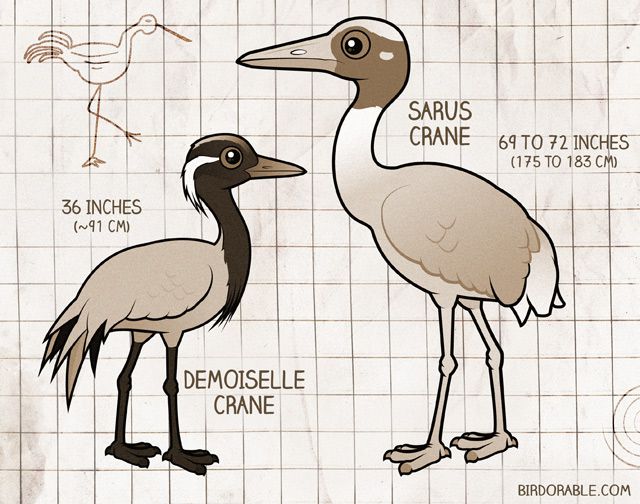 Why do cranes have bare faces?
Most species of crane have featherless heads. They can change the intensity of color in the bare skin by manipulating facial muscles; this is used to communicate between the birds. Two species of crane have feathered heads: the Blue Crane and the Demoiselle Crane.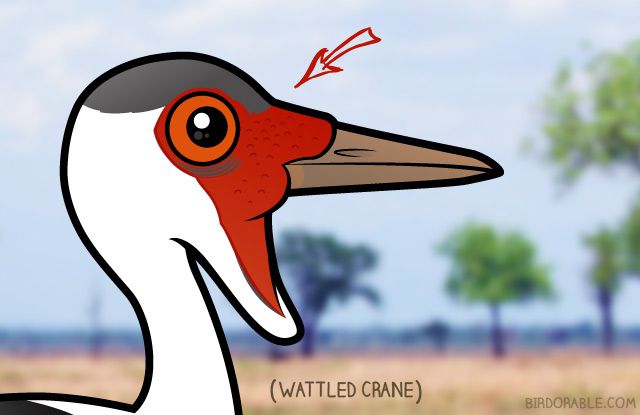 Why are cranes endangered?
Of the 15 species of crane in the world, all but four are considered to have some level of threat to their survival. Seven species are considered vulnerable to extinction, 3 are endangered, and one is critically endangered. Only four species are placed in the category of least concern.
Most cranes rely on wetlands for feeding and nesting. Global decline in wetland habitat is devastating to these birds. The species face various other threats, depending on their range. Other threats include secondary poisoning, illegal poaching, and pollution.
What do cranberries have to do with cranes?
The word cranberry comes from what European settlers called the fruit when they came to the new world: craneberry. In their eyes, parts of the plant's flower, stem, and petals resembled the neck, head, and beak of their familiar Common Crane.
What is the collective noun for cranes?
A collective noun is a word used to name a group of the same things. A group of birds is known as a flock, while a group of crows is a murder, and a group of geese is a gaggle. What about cranes? A group of cranes may be known as a sedge of cranes, or as a siege of cranes.