2018 Bonanza Bird #8: Jabiru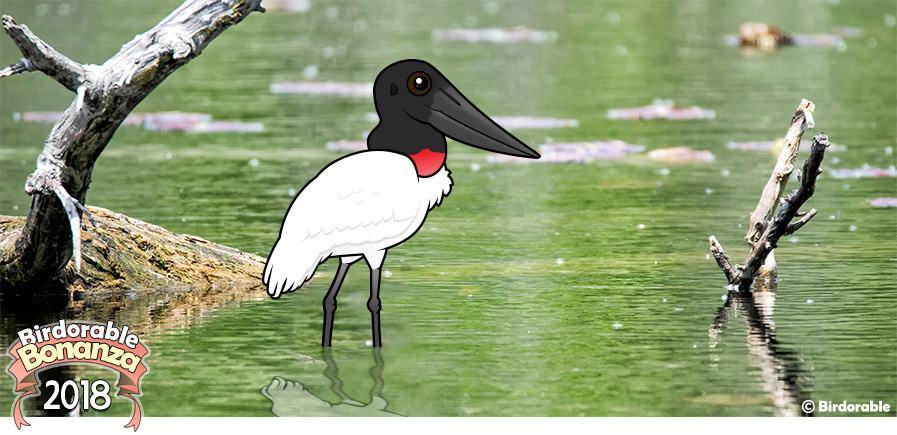 Today we introduce Birdorable's version of South America's tallest flying bird: the Jabiru, a species of stork.
Jabiru have an all-white plumage. The head and neck are black and featherless. Another distinguishing feature is a red pouch at the base of the neck. Males and females look alike, though males may be up to 25% larger than females.
Jabiru are found in wetland habitat across parts of Central and South America. They feed on a variety of prey items, including fish, mollusks, and amphibians, generally foraged in shallow water.
Tomorrow's new bird is a member of the puffin family, named for a plumage feature that occurs during part of the year. Do you know this bird?