2020 Bonanza Bird #13: Storm's Stork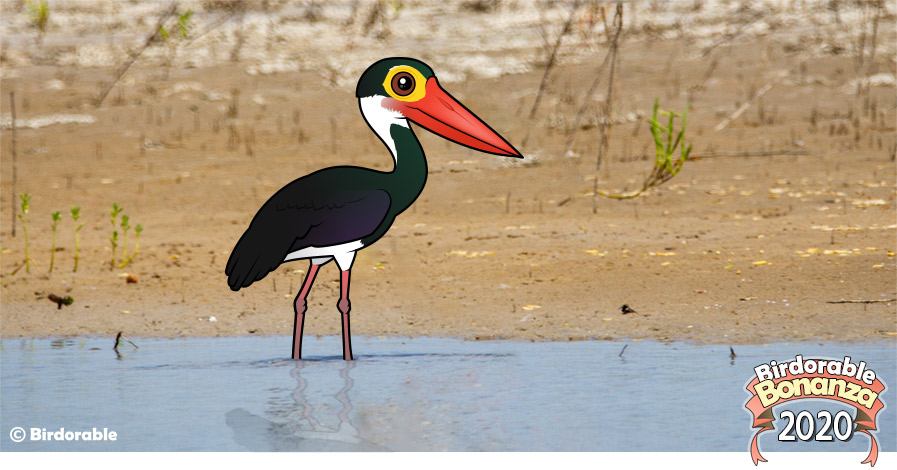 Today we introduce a rare species of stork: Storm's Stork.
Storm's Stork is a species found in Indonesia, Malaysia, and Thailand. They live in tropical forest habitat, where they feed on fish, frogs, and other aquatic prey. Unfortunately this species is considered to be the most endangered stork on the earth. They face habitat loss due to deforestation across their range.
Storm's Storks are named after a German explorer and zoological collector named Theodor "Hugo" Storm. Captain Storm was under contract with the natural history museum in Luebeck Germany to collect wild animals and specimens. The species was first described for western science by the German ornithologist August Wilhelm Heinrich Blasius.
Tomorrow's new species is a New World songbird named for the color of its eyes. If we tell you they are neither Dark nor Red, you should be able to guess! Do you know the bird?