2020 Bonanza Bird #9: Tufted Coquette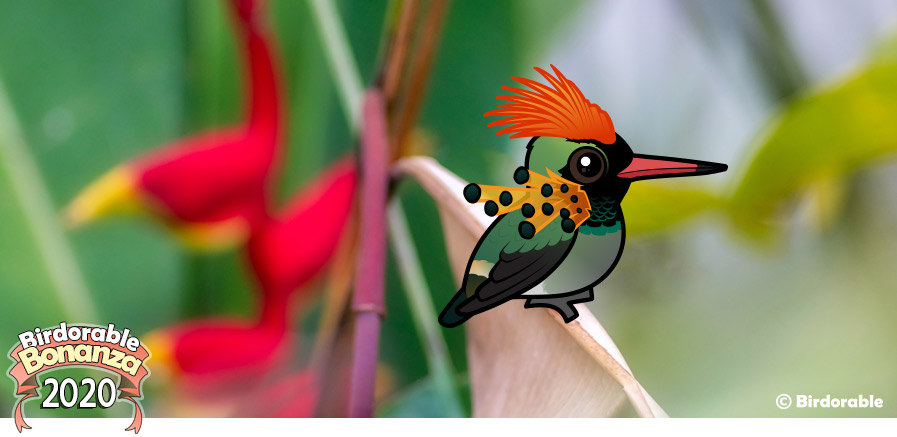 Today's new Birdorable species is a tiny type of hummingbird found in northeastern parts of South America. Look at the crazy plumage of the Tufted Coquette!
There are 11 species of coquette in the genus Lophornis. All of these tiny hummingbirds are native to Central and South America. Six other types of coquette have crests like the Tufted Coquette, though their ranges don't typically overlap, making identification of Tufted Coquettes fairly easy. In these birds, the males have the outlandish crests (and the wild neck tufts as seen in the Tufted) while the females have a typically lower profile (ie, less flashy plumage).
Tufted Coquettes feed on nectar, favoring Orange Milkweed and pigeon pea flowers, among others. Like other hummingbirds, they will also take small insects as prey as available.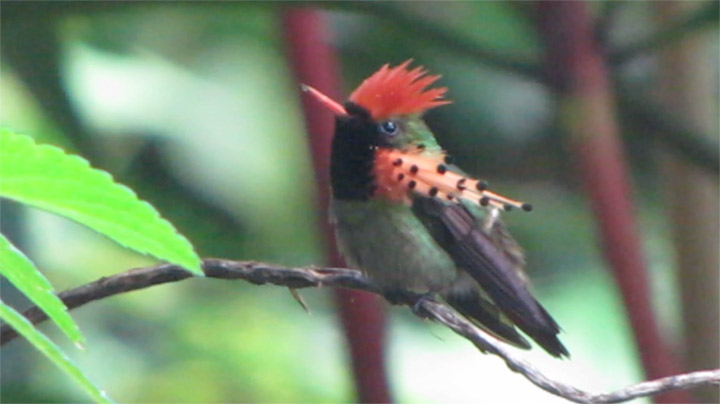 Tomorrow's new bird is closely related to the America Robin, but lives on the other side of the world. Do you know this spotted, migratory bird?