2019 Bonanza Bird #5: Spectacled Flowerpecker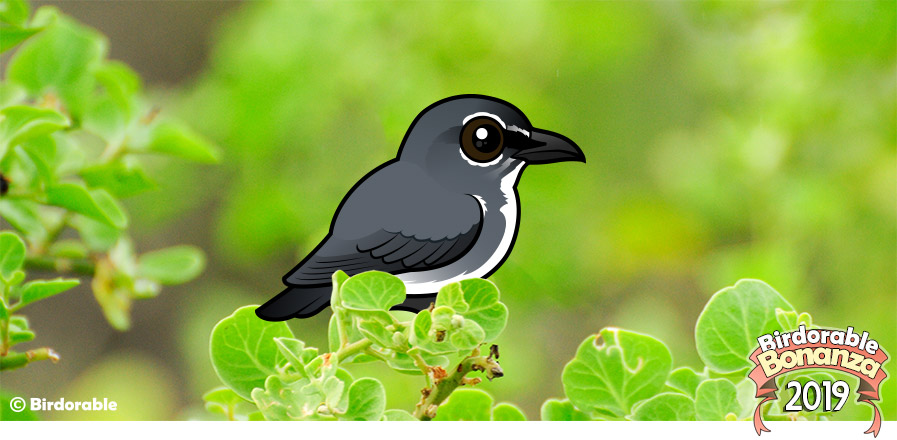 Today's new Birdorable is really a brand new bird! The Spectacled Flowerpecker was officially described by science in October of this year. The bird was first sighted in Borneo in 2009, but a specimen wasn't available for detailed study until March of 2019.
In addition to describing the bird's external appearance and features, scientists also learned about the diet of the Spectacled Flowerpecker. Part of the diet includes a species of mistleote. Information like this can help ornithologists to learn more about the bird's range and preferred habitat.
The Spectacled Flowerpecker joins our Birdorable Finches and Friends. Flowerpeckers are songbirds in a separate family but show some similarities to finches. The Spectacled Flowerpecker is not closely related to any other known flowerpecker species.
Tomorrow's new bird is a species of North American sea duck that might like to "hang ten". Can you guess the species?