2019 Bonanza Bird #3: Australian King-Parrot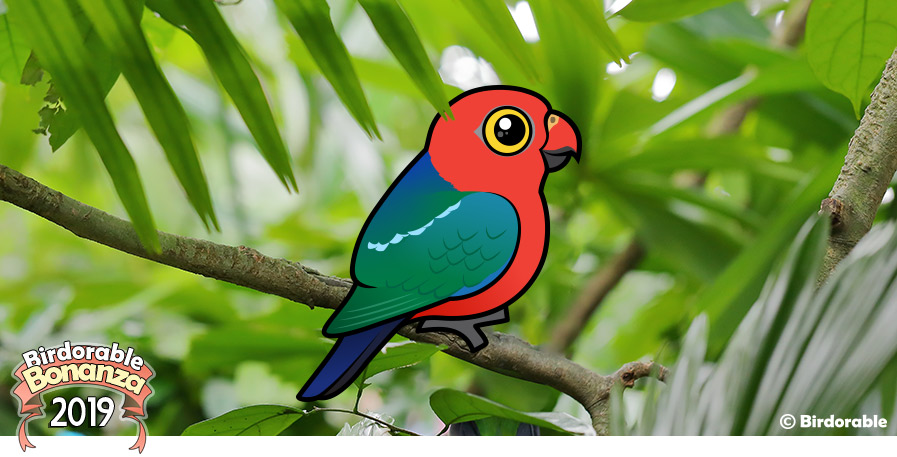 Today's new Birdorable species is a parrot endemic to Australia, where it is found along the eastern coast. Today we introduce the Birdorable Australian King-Parrot!
Australian King-Parrots display sexual dimorphism -- males and females have different coloration. Our Birdorable cartoon is of a male bird, which has red on the head and chest, with blue-green elsewhere. Females have a similar color palette but the arrangement is different: green at the head, back and chest; red at the belly; and blue at the rump.
Australian King-Parrots are fairly gregarious and can be found flocking with rosella parrots within their range.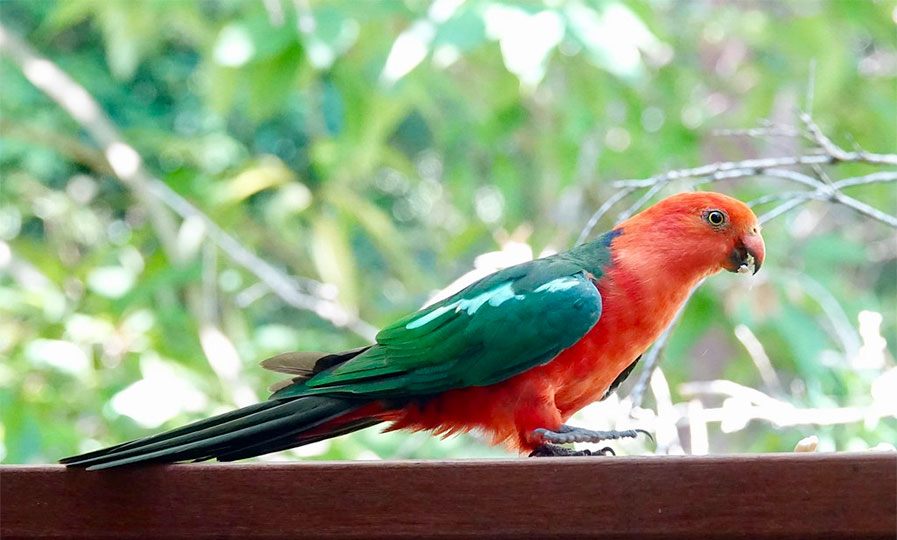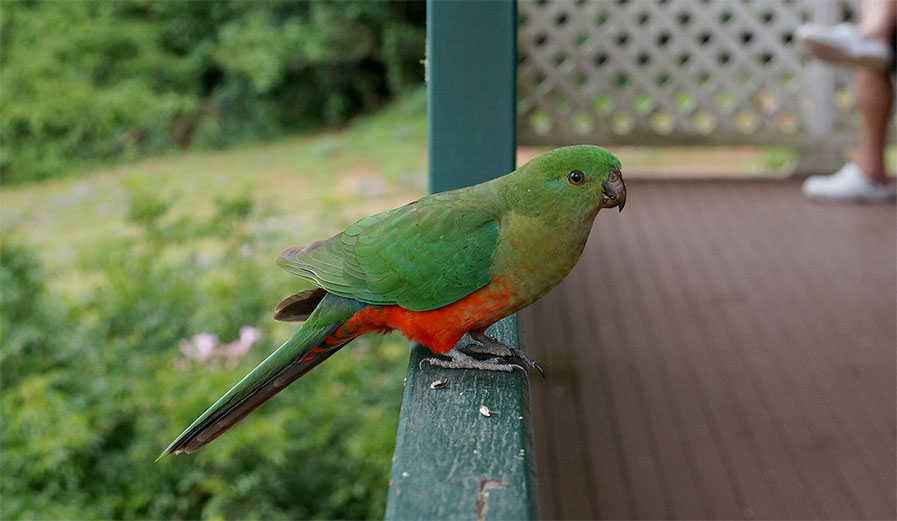 Tomorrow we'll add a duck to Birdorable! The new species is known for its bright feet and beak, and belongs to a family named for the way it sounds! Can you guess the species?