2019 Bonanza Bird #2: Mrs. Gould's Sunbird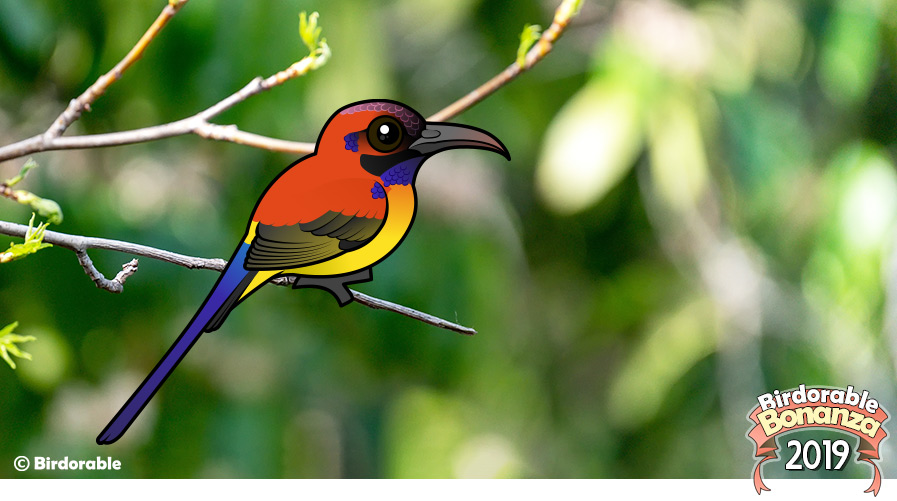 Today's new bird has a fabulous plumage and an interesting name: here is our Birdorable Mrs. Gould's Sunbird!
Mrs. Gould's Sunbird is a small species of bird native to parts of Asia, including China, India, and Thailand. It is part of the sunbird family, which consists of 146 different species spread across parts of the Old World.

Mrs. Gould's Sunbird is named after the British artist Elizabeth Gould, whose works include the illustrations for The Birds of Australia and Darwin's Zoology of the Voyage of HMS Beagle.

Mrs. Gould's Sunbird has a striking plumage, with a bright reddish-orange back, yellow breast, and blue tail. There are iridescent feathers at the crown, cheeks, and chin. It has a downcurved bill, specialized to feed on the nectar of flowers.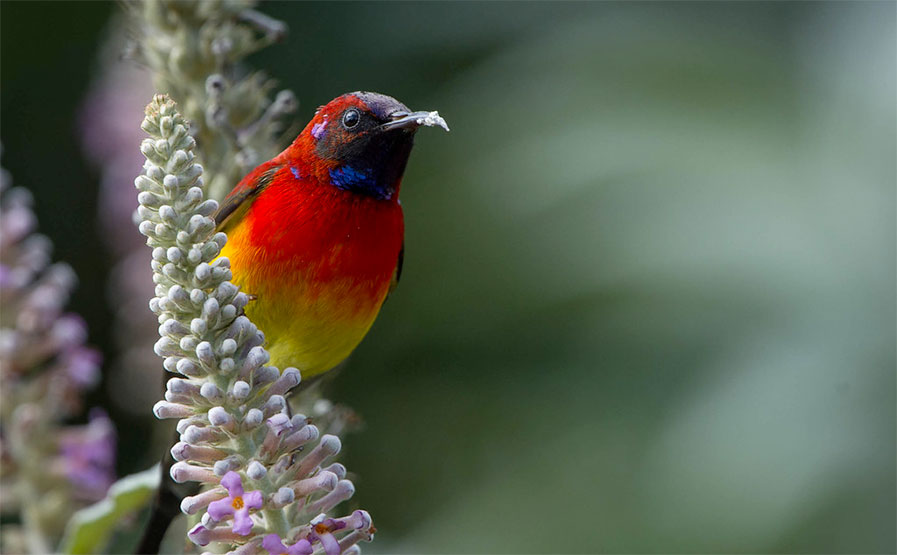 Tomorrow's new species is a parrot from Down Under. Males and females of this endemic species have very different plumage. Tune in tomorrow to see our new bird!