Bird Terms: Nocturnal, Diurnal, and Other Active-Time Classifications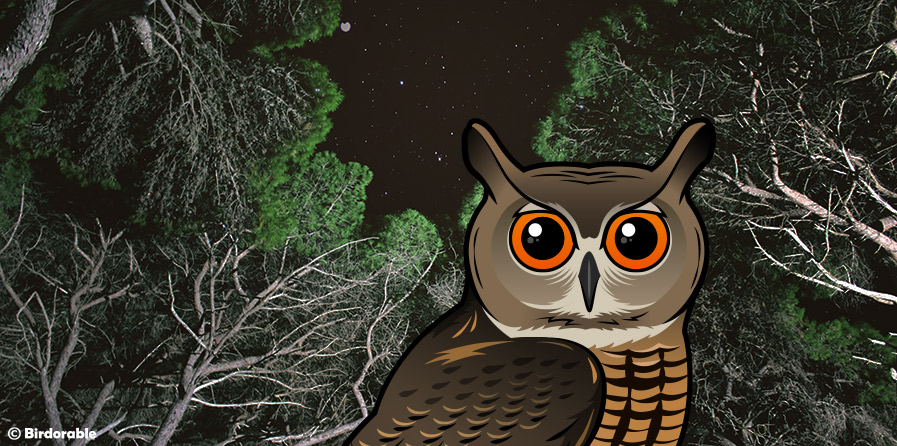 When most people think of owls, one of the facts that often comes up is that they are nocturnal. Nocturnal animals are most active during the night, sleeping by day. While most owl species are nocturnal, not all are. Adaptations found in nocturnal animals include enhanced eyesight, hearing, and sense of smell. Besides owls, other bird species known for being nocturnal include the Southern Brown Kiwi, the Kakapo, and the Common Nighthawk. Familiar nocturnal animals include bats, raccoons, and fireflies.
Diurnal animals are most active during the day, and sleep at night. For the most part, all animals first evolved to be diurnal. Nocturnal animals later evolved adaptations for being active at night in order to avoid predators and reduce competition with other species. Advanced color vision is an adaptation seen in diurnal animals. While most birds are diurnal, many species migrate at night, mostly to avoid predation. Animals known for being diurnal include most reptiles, pollinator insect species, and primates (including humans).
There are other terms to describe when animals are active:
Crepuscular animals are most active during twilight hours, around dawn and around dusk. Examples of crepuscular birds include the Barred Owl and Chimney Swift.
  
Cathemeral animals are active during spurts of time during the day and night. The activity is sporadic and occurs at irregular intervals. Cathermal animals are usually active during parts of both daytime and nighttime. Lions and some species of lemur are known for being cathermal.