2018 Bonanza Bird #10: Scaly-headed Parrot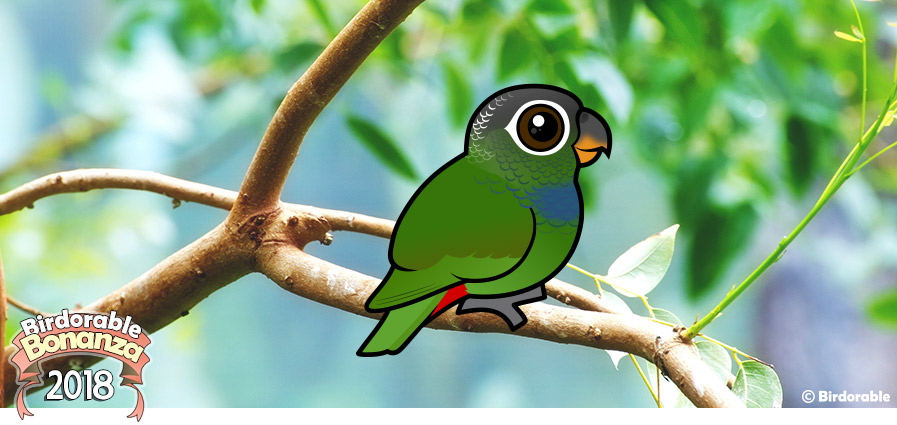 Today we wrap up our 2018 Birdorable Bonanza with a species of South American parrot: the Scaly-headed Parrot!
This pretty bird is a medium-sized parrot native to eastern parts of South America, where it can be found in a variety of forest habitats. It is named for the scalloped feathers on its head that look like scales.
Scaly-headed Parrots are one of the most popular species of pet bird, and are thus known by a variety of alternate names, including Scaly-headed Pionus and Maximilian Parrot. They can live to be 40 years old or more when well cared for in captivity.
Thanks for following along during our 10th annual Birdorable Bonanza!
Cute Scaly-headed Parrot Gifts