10 Years of Birdorable Bonanzas! 2018 Starts Friday!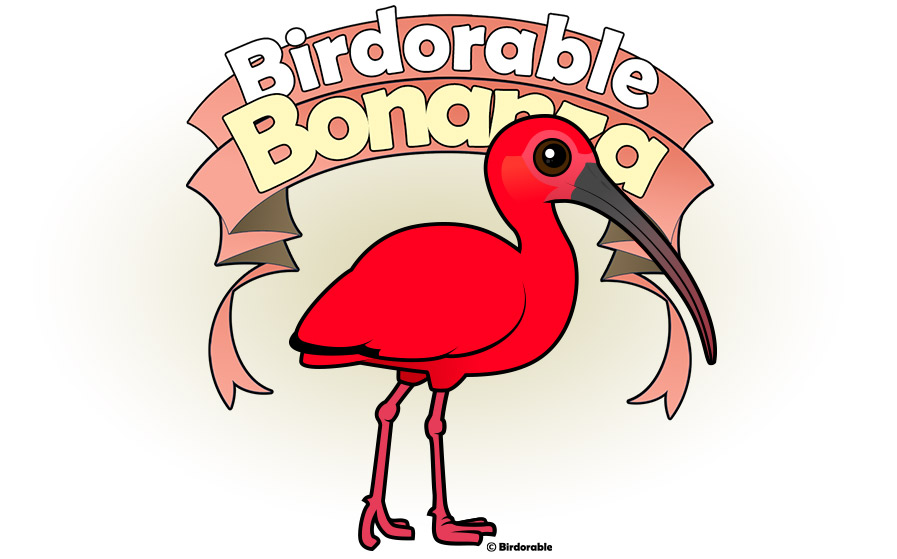 Back in November 2016, we celebrated the 10th year of Birdorable by kicking off our 8th annual Birdorable Bonanza. This Friday, November 23, we're kicking off our 10th Bonanza!
Each year we reveal a new batch of birds in a burst -- our Birdorable Bonanza. You can check out what the previous years were like here: 2017; 2016; 2015; 2014; 2013; 2012; 2011; 2010; 2009.
In 2009, our first bird was the Scarlet Ibis and last year's bonanza ended with the Superb Lyrebird. 
During this year's ten-day-long event, we'll reveal a new bird each day. 10 new birds for our 10th Bonanza! The new birds will include our 700th species, the most requested Birdorable of all time! Join us starting this friday to see what new birds will join Birdorable in our 10th annual Bonanza!
Here's a sneak peek at Friday's new species, a medium-sized woodpecker with an appearance some compare to that of a clown. Can you guess which species will start things off?