NATUWA Macaw Sanctuary: Saving the Scarlet Macaw and Great Green Macaw in Costa Rica
NATUWA Macaw Sanctuary works to protect native wildlife in Costa Rica. In this guest post, Rodolfo Orozco Vega from the project shares some of the important conservation work they perform with two species of bird.
The Macaw Sanctuary NATUWA is an organization formed by Costa Ricans for the conservation of Costa Rica's biodiversity. Mainly NATUWA has worked with two species of Costa Rican macaw: the Scarlet Macaw (Ara macao) and the Great Green Macaw (Ara ambiguus) since 1994.
18 years ago in the community of Aranjuez de Puntarenas, NATUWA created a program to release Scarlet Macaws. With great success, and under the protection of the community of Aranjuez, the birds released by NATUWA are procreating by themselves and increasing the population of wild macaws.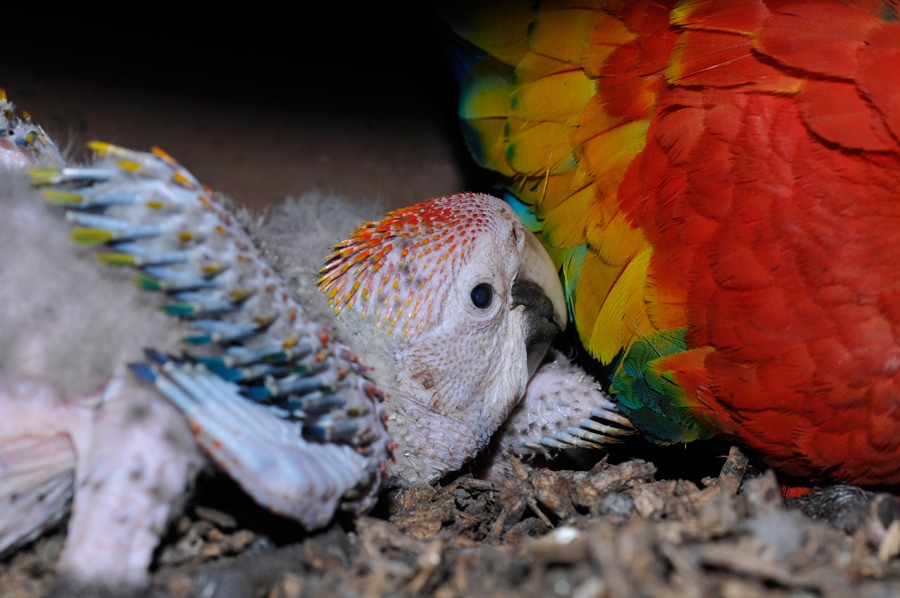 The people of the community understand that with the arrival of the macaws, there are economic benefits for their families -- ecotourism activities focused on the protection of the species. If the birds are protected in the wild, everyone wins: the tourist; the local people; and the macaws.
In addition, NATUWA has a reproduction program of Great Green Macaws for their release in the wild. Currently, it provides the largest enclosure in Central America in donut shape (200 meters in circumference) where they prepare the birds for their future release in the Atlantic zone of Costa Rica. If you want to know more about this beautiful project, visit http://www.natuwa.org
- Rodolfo Orozco Vega