Welcome to Flamingo Week!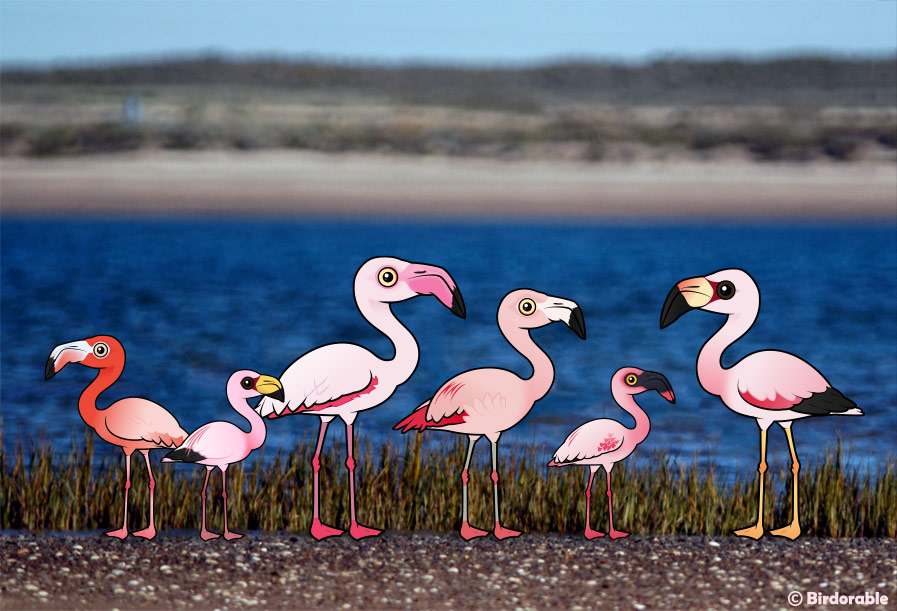 Join us this week as we celebrate flamingos! There are six species of flamingo in the world and you can find them all here on Birdorable!
The Greater Flamingo was the first added to Birdorable, back in 2008. Earlier this year we added the other five species. Tune in to the blog in the coming days to learn more about these pink cuties!