Martha Week: Project Passenger Pigeon
Monday, September 1st will mark the 100 year anniversary of the death of Martha, the last of her species, the Passenger Pigeon. With her death our planet lost another species forever to extinction. This week we'd like to share some of the commemorative events and educational opportunities that are taking place to mark this important centenary.
Among other goals, Project Passenger Pigeon (PPP) was created with the aim to "familiarize as many people as possible with the history of the passenger pigeon and its extinction; raise awareness of how the issue of extinction is ecologically, culturally, and morally relevant to the 21st Century; encourage and support respectful relationships with other species; motivate people to take actions to prevent human-caused extinction, and to promote biodiversity through habitat preservation and restoration, captive breeding programs, government initiatives, and other measures."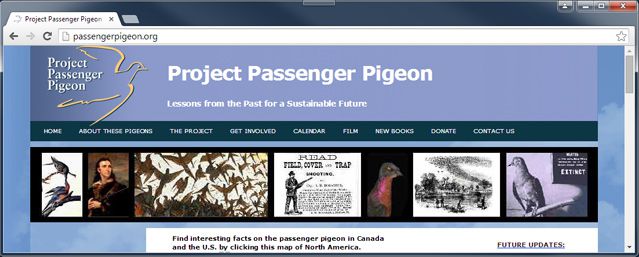 There are a lot of educational resources and activity ideas available on the site. In order to reach as many people as possible, PPP has listed several different ideas for getting everyone involved. These include lesson plans for elementary and high school students; a shareable Powerpoint presentation; theatrical plays; a symphonic composition; and more. If you are looking for an easy activity for younger children, consider downloading our free Birdorable Passenger Pigeon coloring page.