2013 Bonanza Bird #29: Least Bittern
We're adding new birds each day until we reach our 500th Birdorable species! Today's Bonanza bird is species #498 overall: the Least Bittern.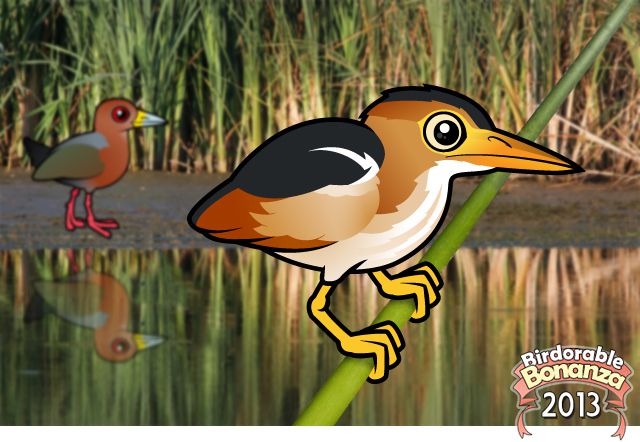 Least Bitterns are very small herons found in freshwater or brackish wetland-type habitats in the Americas. They are the smallest species of heron found within their range.
Least Bitterns are usually found in reed beds, sometimes over rather deep water. They can hunt for small prey like fish, frogs, and insects in water that is too deep for wading birds to enter. They perch on or straddle reeds and look down for prey. If they see something tasty, they stab into the water with their long, pointed beaks.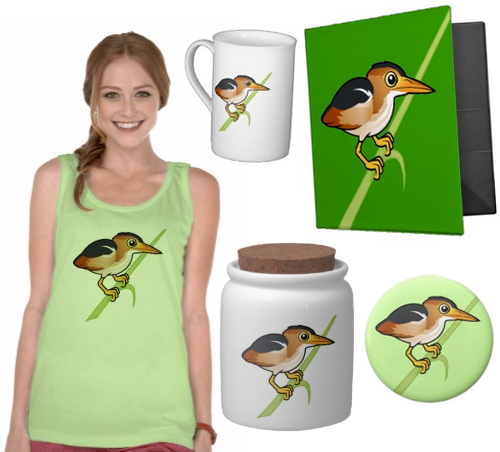 Tune in tomorrow to see #499! Wednesday we will reveal our 500th Birdorable!