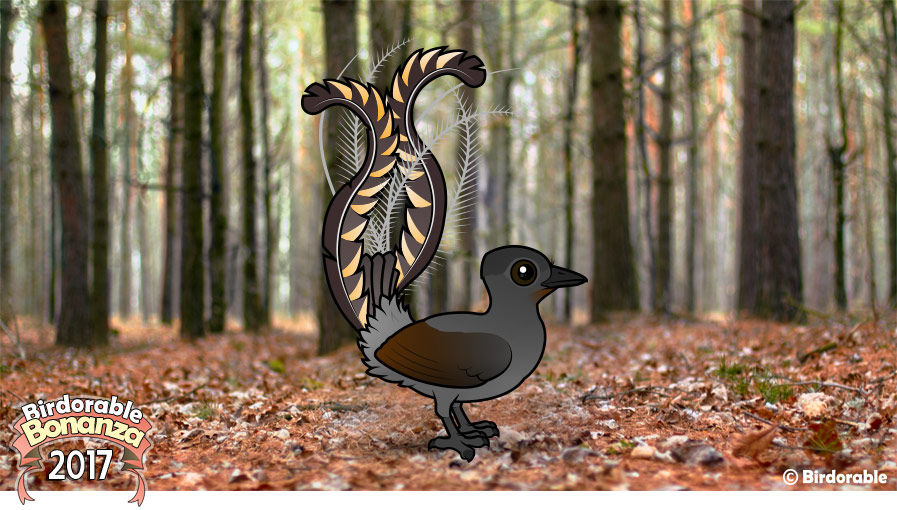 Today our 2017 Birdorable Bonanza concludes with a superb species: the Superb Lyrbird!
The Superb Lyrebird is a large species of songbird native to Australia. Several facts make this amazing bird a very interesting study.
It belongs in the passerine bird order, which makes it a songbird. But it is the size of a pheasant, and weighs in at 2lb or more, making it one of the most heavy species of songbird, rivalled only by ravens.
The Superb Lyrebird is one of two species of lyrebird. They get their common name from the shape of the spectacular tail of adult males, part of which forms the shape of a lyre (a musical instrument).
Superb Lyrebirds are known for their amazing ability to mimic a wide variety of sounds. Watch this short clip from BBC Wildlife featuring a singing male lyrebird.
Pretty amazing, right? With this awesome bird we conclude our 2017 Birdorable Bonanza! Thanks for following along.