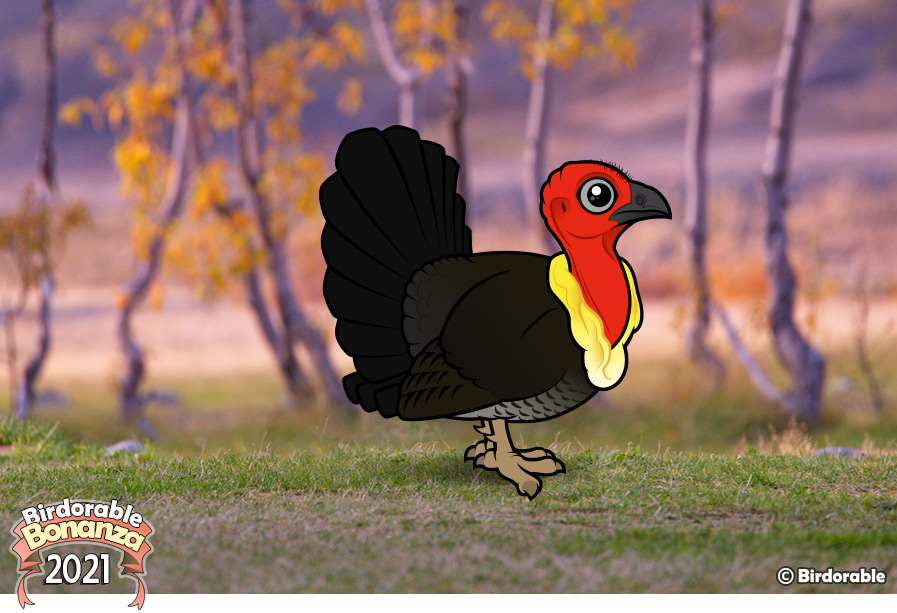 Happy Thanksgiving! Today's new species isn't related to today's most famous bird, but the name is similar -- welcome the Australian Brushturkey to Birdorable!

Australian Brushturkeys are large, darkly plumaged birds with bare facial and neck skin. In males, the red head and yellow cowl are bright and unmistakable, especially during breeding season.

These large birds are clumsy in flight. They forage for food by scratching at the ground with their feet. Flight is used sparingly, to escape predators, or to reach safe roosting spots.

The Australian Brushturkey is known by a few other names, including Gweela, Scrub Turkey, or Bush Turkey.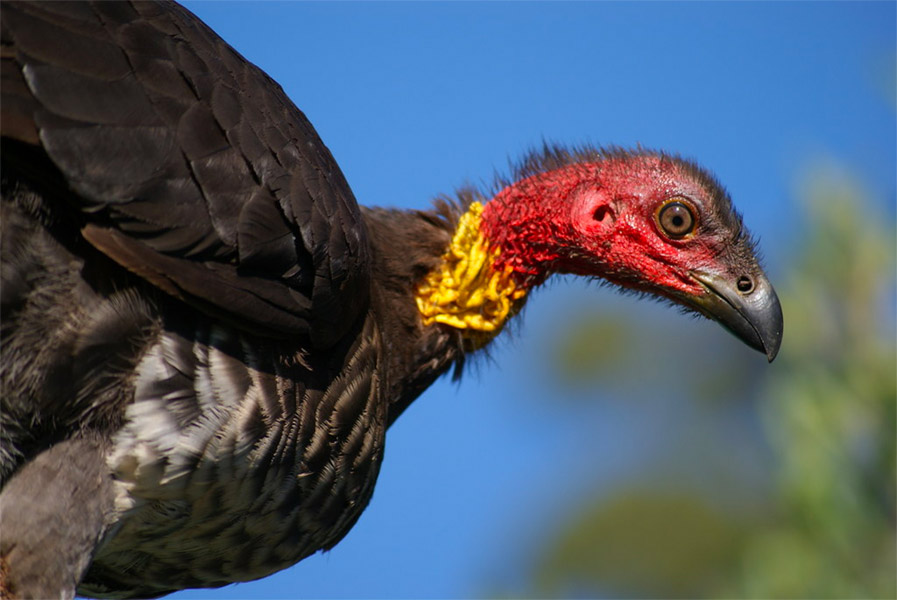 Tomorrow our 13th Annual Birdorable Bonanza will conclude with the addition of a species in the roller family with an appropriate name for Black Friday. Can you guess the species?