12 Days of Birdorable: Seven Swans-a-Swimming
On the seventh day of Birdorable, my true love gave to me… 7 Swans-a-swimming! Our 12 Days of Birdorable continues today with yet another brand new bird species: the Birdorable Mute Swan.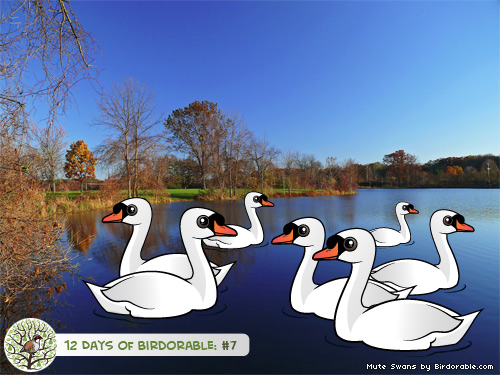 The line Seven Swans-a-swimming in the song "The 12 Days of Christmas" may very well be referring to the Mute Swan. Mute Swans are very common throughout much of Europe, where they are a native species. Mute Swans have been introduced to other parts of the world for their ornamental value.
This is the seventh day of our 12 Days of Birdorable holiday event. Previously featured were: