12 Days of Birdorable: Six Geese-a-Laying
On the sixth day of Birdorable, my true love gave to me… 6 Geese-a-laying! Our 12 Days of Birdorable continues today with another brand new bird species: the Birdorable Greylag Goose.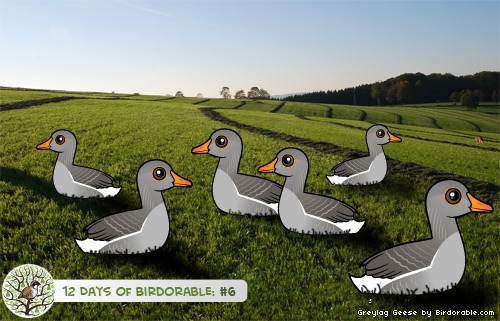 The line Six Geese-a-laying in the song "The 12 Days of Christmas" may very well be referring to Greylag Geese. Greylags are extremely common throughout much of Europe. Greylags are also the ancestors of the modern domestic Embden Goose.
This is the sixth day of our 12 Days of Birdorable holiday event. Previously featured were: