It's 2013! Happy New Year!
Happy New Year and best wishes for 2013! We added almost 100 new birds on Birdorable last year, and updated many others. In the picture below you can see all the new bird species we added in 2012, from lovebirds to vultures. Click to embiggen.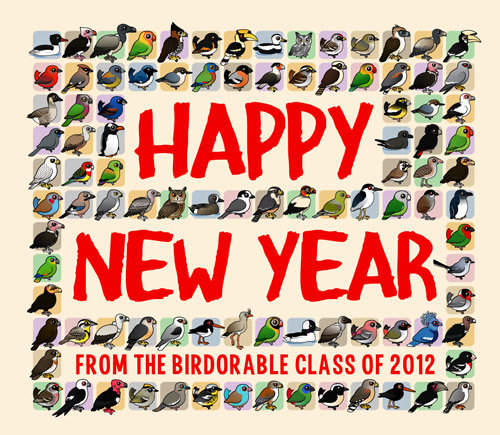 Thank you for reading our blog. We have big plans for 2013 and look forward to bring you many more cute birds, so stay tuned. You can also find Birdorable on
Facebook
,
Twitter
and
Google+
.