2017 Bonanza Bird #10: White-winged Guan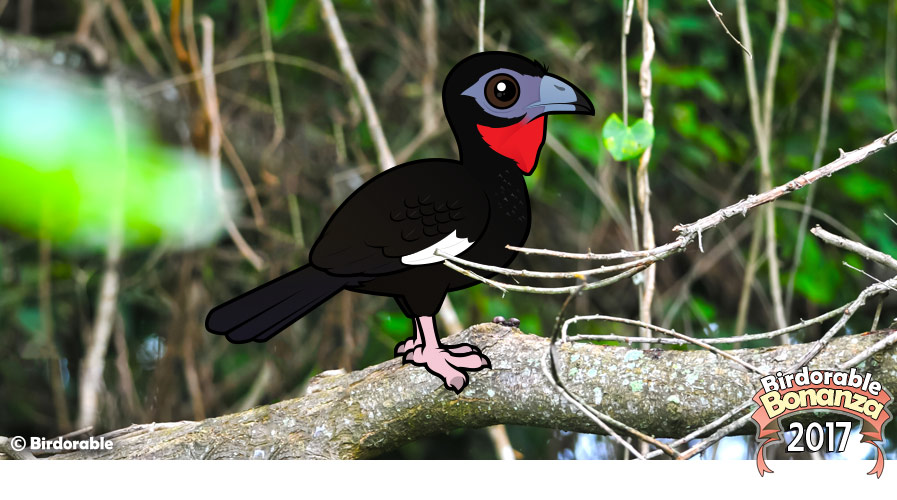 Today's new Birdorable is the White-winged Guan!
The White-winged Guan is a critically endangered species found in a small area of Peru. They live around ravines and feed on things like seeds, fruit, leaves, and other plant matter.
White-winged Guans were thought to be extinct for about one hundred years, the time between recorded sightings of the species. When it was rediscovered in the late 1970s, a captive breeding program was introduced in an effort to save the species.
The current wild population of the White-winged Guan is very small, with a likely count of 250 individual birds or fewer. There are two distinct populations, a northern group and a southern group. Threats facing survival of the species include hunting and habitat destruction.
Tomorrow we'll add a species of spoonbill to Birdorable. There are six species of spoonbill in the world, and we already have the Roseate Spoonbill and the Eurasian Spoonbill. Our new bird does not have a black face, a yellow bill, or a royal name. That just leaves one...