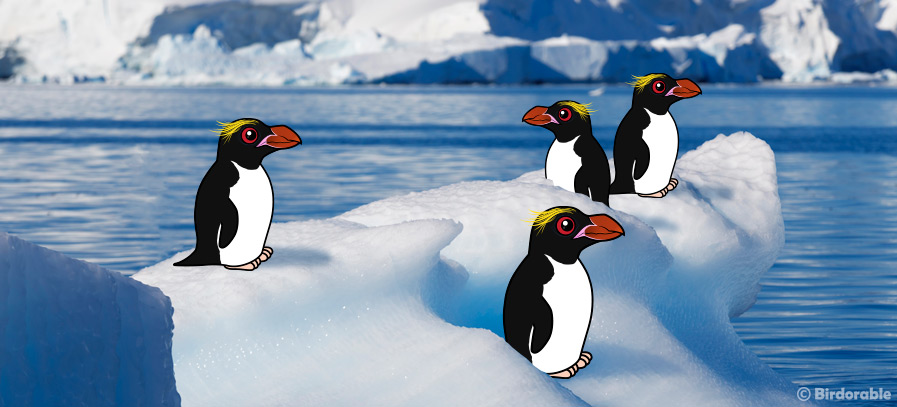 Yankee Doodle went to town
    A-riding on a pony,
    Stuck a feather in his cap
    And called it macaroni.
American fans may recognize these lyrics from the song "Yankee Doodle", a popular tune dating back to the American Revolution. The above stanza, used in later versions of the song and still sung today, refers to a fashion style popularized in the early 19th century: maccaronism. This referred to a fashion style adopted by young men who wore flamboyant clothing with unique and bold ornamentation. Does this remind you of any birds you know?

The Macaroni Penguin was first named for science at a time when macaronis were deeply embedded in popular culture. The flamboyant yellow head feathers found on this dapper little black and white penguin gave the species its common name.
Cute Macaroni Penguin Gifts