2016 Bonanza Bird #6: Masked Lapwing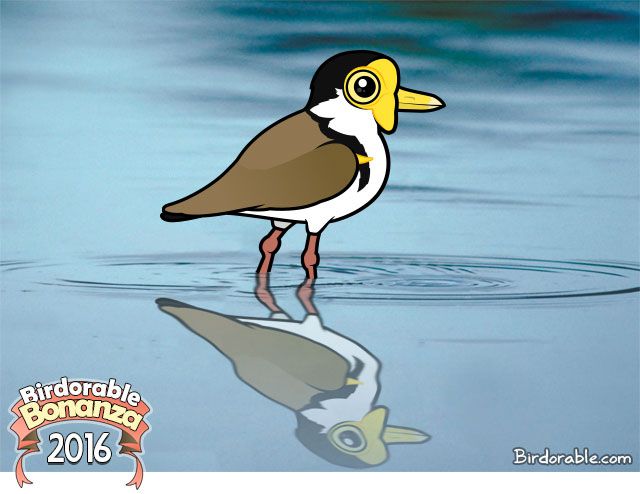 Today's new bird in this special 10th anniversary Birdorable Bonanza is the Masked Lapwing, a species found in parts of Australia, New Zealand, and New Guinea.

There are two distinct subspecies of Masked Lapwing; birds in the northern range have an all white-neck while southern-dwelling birds have a distinct black neck stripe. The size of the wattles varies between the subspecies as well.

Male and female Masked Lapwings look alike; both have greyish-brown upperparts and white underparts. Their plumage does not change seasonally. Males and females both also have yellow wing spurs that are used in defending the nest or territory. Swooping attacks against potential invaders are especially common at nest sites after chicks have hatched and are mobile.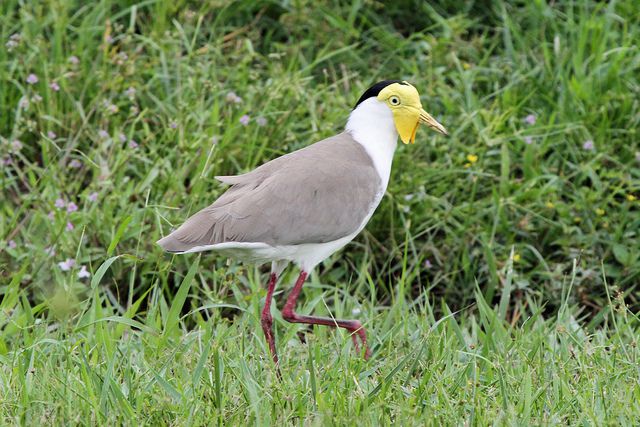 Photo by Greg Schechter (CC BY 2.0)


Tomorrow's new bird is a shy Eurasian forest species with a striking plumage and a melodious song. Can you guess the species?