Cute Birdorable Coloring Pages for Halloween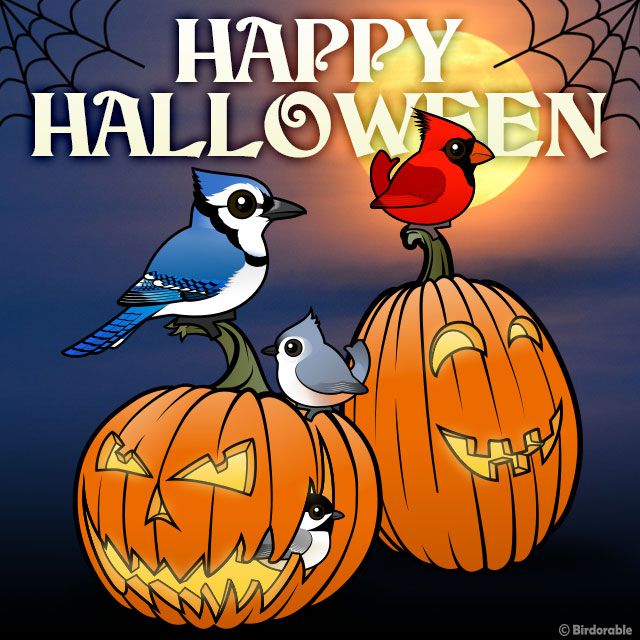 Happy Halloween from Birdorable! Do you recognize the above birds? They're the Blue Jay, Northern Cardinal, Tufted Titmouse and Black-capped Chickadee, all common backyard birds in the United States, hanging around two carved pumpkins. If you're still looking to do something today to celebrate Halloween, before you're going out trick-or-treating tonight, you can check out these original Halloween Birdorable coloring pages with some of our favorite birds: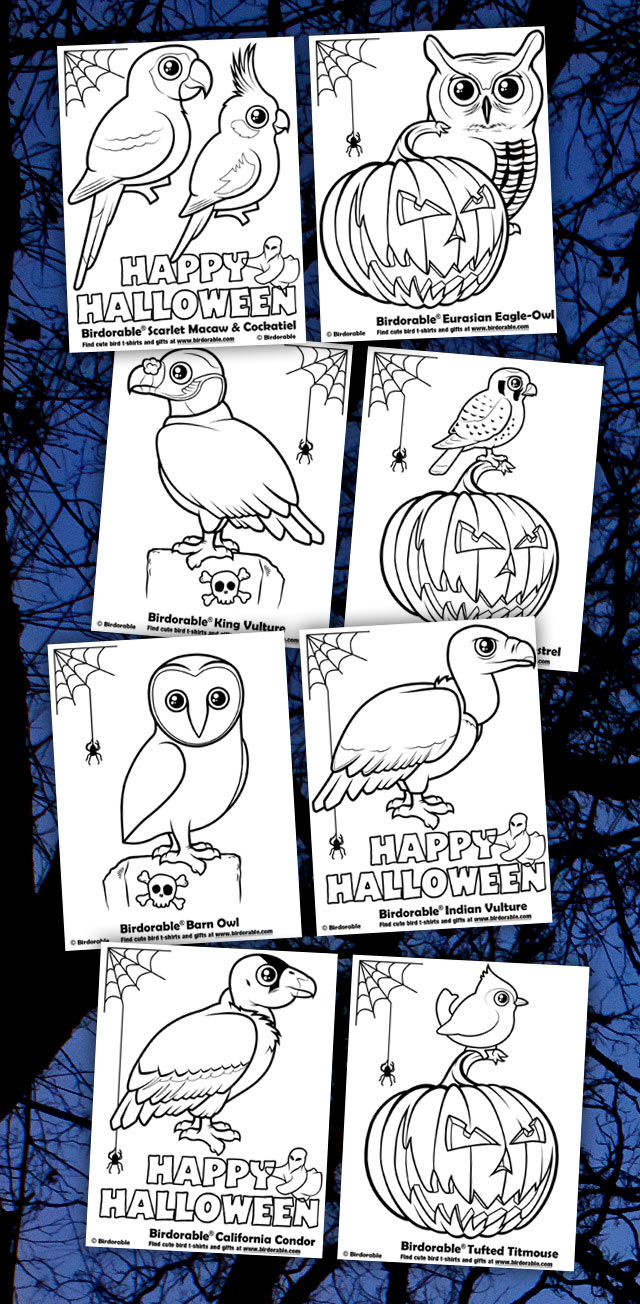 Here are direct links to the coloring pages:
Go to coloring pages to find over 100 others to download and follow us on our Blog or on Facebook to get notified when new downloads like this are added.
Have you used our coloring pages at home, in your classroom, or at an event? We'd love to hear about it! Send us photos of the pages in action, or the final result – we may showcase them on our blog!