2015 Bonanza Bird #21: Azure Tit
Our Birdorable Bonanza: 2015 Advent Edition just has a few more days to go! Today we reveal a little cutie from the same family as chickadees: the Azure Tit!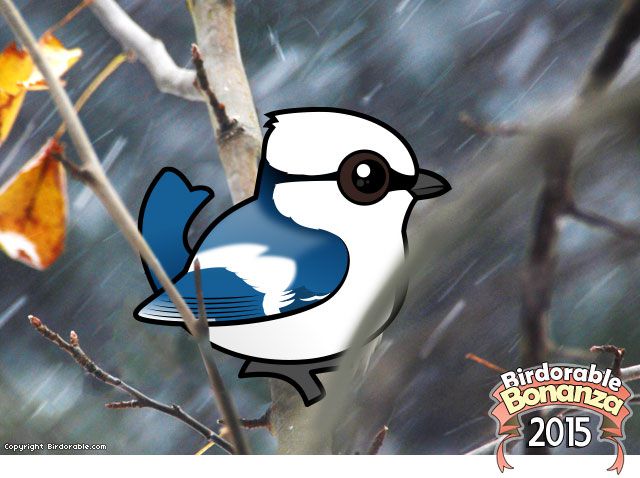 Azure Tits are small songbirds found across parts of Russia and central Asia. For the most part they are resident birds (non-migratory) throughout their range. This little cutie-pie is in the same family as titmice and chickadees.
The Azure Tit is found in many different types of forested habitat, including cultivated lands like orchards and gardens. Azure Tits feed on a varied diet, which inlcudes both insects and plant material. Outside of breeding season, they will feed in mixed foraging flocks which may contain other species of tit as well as warblers.
Azure Tits nest in cavities. They use holes in trees but also other cavities like inside man-made structures or even in a nook in a pile of rocks. Female Azure Tits construct the nest cup inside the cavity, lining it with soft material like animal fur and moss.
The Azure Tit joins Birdorable today as our 637th cute cartoon bird. Be sure to check out our selection of apparel and gifts featuring our Birdorable Azure Tit.
Tomorrow our Bonanza will reveal a widespread species of shorebird that is named for the color of its belly during the breeding season. Can you guess tomorrow's species?
Cute Azure Tit Gifts from Birdorable