2015 Bonanza Bird #15: Superb Parrot
Our Birdorable Bonanza: 2015 Advent Edition continues today with a parrot that lives Down Under: the Superb Parrot!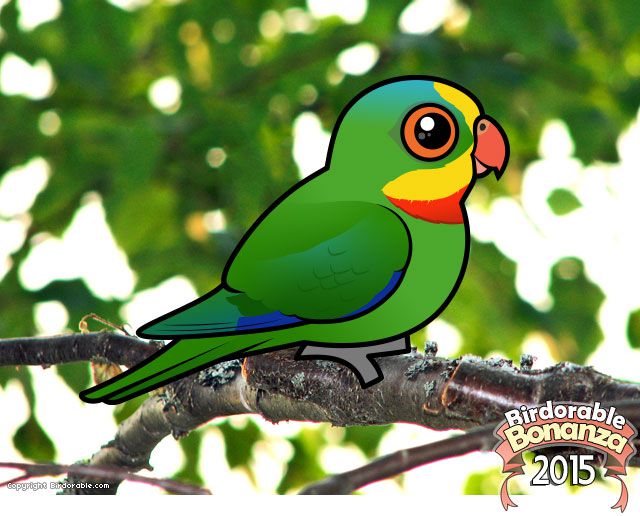 The Superb Parrot is a medium-sized species of parrot endemic to Australia, where it is found in the southeastern states of New South Wales and Victoria. They consume a diet primarily made up of plant material, including seeds, fruits, flowers, pollen, and nectar.
Superb Parrots have a mostly green body plumage. Male birds have yellow across the forehead, face, and neck, which is outlined by red at the top of the breast. They have pretty orange or yellow-orange eyes.
Superb Parrots are found in aviculture, or the pet bird trade, where they are known to live up to 30 years. They are known by other names in aviculture, including Barraband's Parrot, Barraband's Parakeet, and Green Leek Parrot.
The Superb Parrot is our 631st Birdorable bird. Our Bonanza continues tomorrow with a songbird found on both sides of the Pacific Ocean that goes by two common names. Can you guess tomorrow's species?