2020 Bonanza Bird #18: Bridled Tern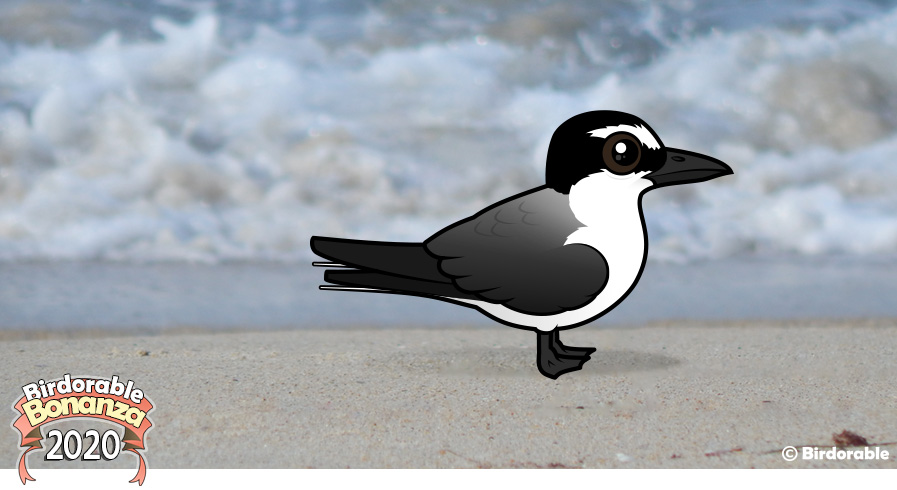 Today's new Birdorable species is a pelagic seabird: the Bridled Tern!
Like many seabirds, the Bridled Tern has a monochromatic plumage in whites, greys, and blacks. Their plumage is countershaded, meaning they are dark above and light below. This is a type of camouflage -- the way natural light hits them helps to make them less visible to aquatic prey from below and potential predators from above.
Bridled Terns are found in tropical and subtropical waters across parts of both the Atlantic and Pacific Oceans. This cutie joins Birdorable as our 15th species of tern.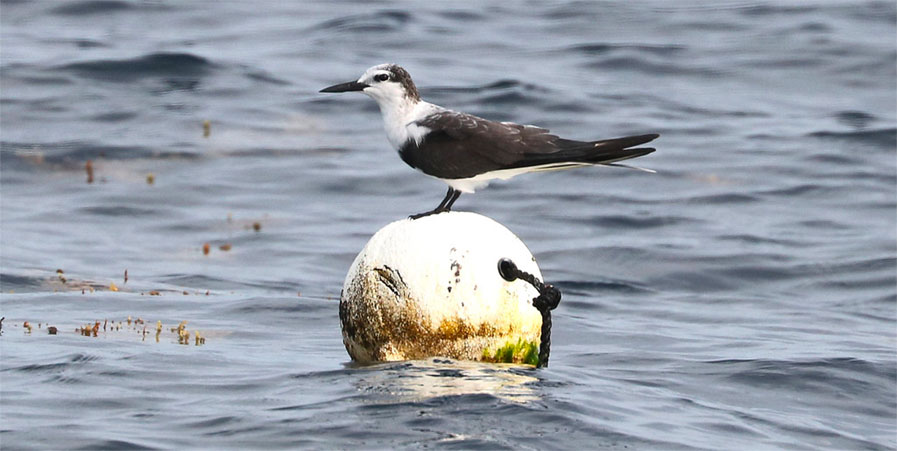 Tomorrow we'll add a species of waterbird with the longest bill size of any species. Do you know this bird?