2020 Bonanza Bird #12: Pink-headed Fruit Dove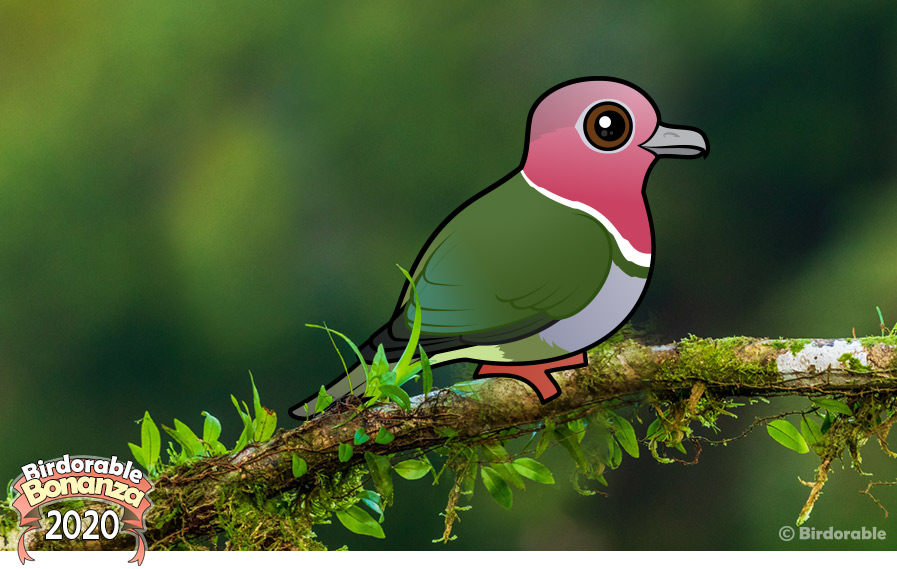 Today's new addition to Birdorable is a colorful species in the dove family. The Pink-headed Fruit Dove joins our Birdorable Pigeons and Doves!
Pink-headed Fruit Doves are easily recognized by their pinkish purple heads and green backs. Their breasts have a spiffy white and black border stripe between the pinkish-purple above and the light grey below. Males, like our Birdorable version, have bright colors; females are similar but with duller vibrance.
They are native to Indonesia, where they live in forest habitat and feed on fruits, figs, and berries.
Pink-headed Fruit Doves are also known as Temminck's Fruit Pigeons. Coenraad Jacob Temminck was a Dutch zoologist who had a hand in describing and naming over forty species for science, including many birds (Temminck's Hornbill) and mammals (Temminck's Flying Squirrel).
Tomorrow we'll add a very rare stork to Birdorable. The species is named after an explorer, not a weather event. Can you guess the species?