2020 Bonanza Bird #7: Bar-headed Goose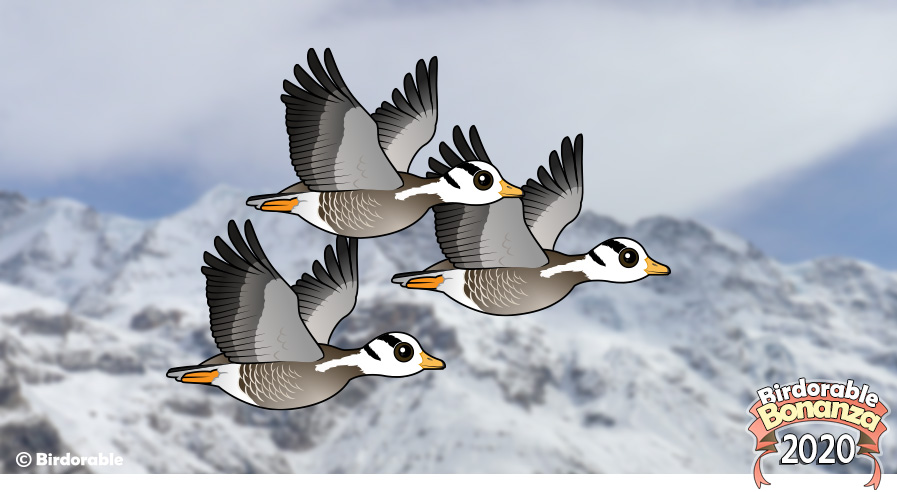 Today we're introducing the Bar-headed Goose to Birdorable! This mid-sized species of Anser goose is easy to recognize due to the namesake black bars found on the back of the head.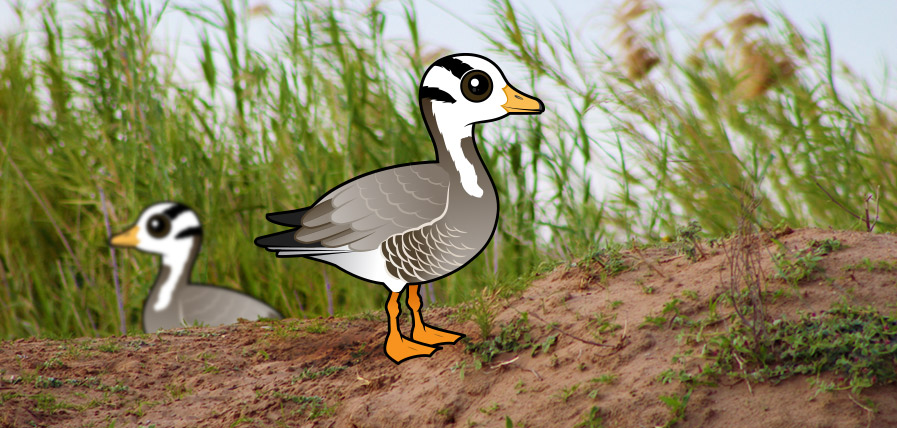 Bar-headed Geese are known to be one of the highest flying species in the world. They spend the breeding season on high altitude lakes and migrate across Asia to reach their wintering grounds to the south. Using tracking data, Bar-headed Geese have been recorded at flying at altitudes of up to 21,000 feet! They have also been noted to fly over Mount Makalu at over 27,000 feet, and even over Mount Everest at over 29,000 feet! Wow!
Tomorrow we'll introduce an African species with crazy long toes. Is this clue and the silhouette enough for you to guess the correct bird?
Cute Bar-headed Goose Gifts