2019 Bonanza Bird #6: Surf Scoter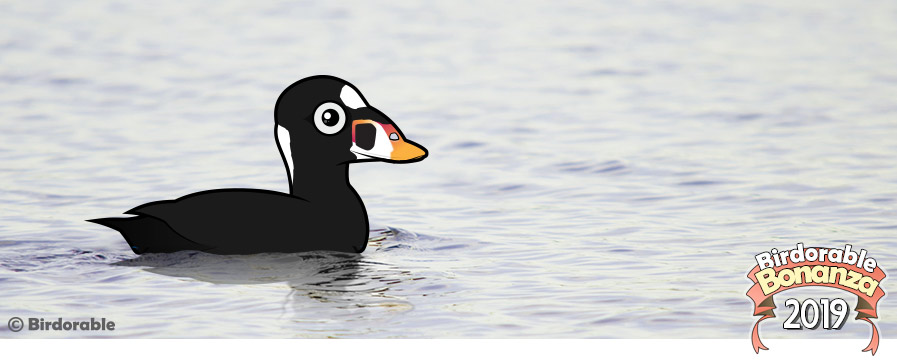 Today we are introducing a species of sea duck to our Birdorable family: the Surf Scoter!
Surf Scoters feed on a variety of marine invertebrates. They are restricted to North American waters, breeding on freshwater bodies in Alaska and Canada and wintering along both coasts of the continent. After the nesting period, Surf Scoters molt their flight feathers. They find a safe place to do this, because during the process, they are flightless and vulnerable to predators.
Male Surf Scoters, like our cute Birdorable version, have an all-black plumage, with distinctive white patches on the face and an orange-looking bill. Females are brown.
Via bird banding, we know that wild Surf Scoters can live to be at least 11 years old.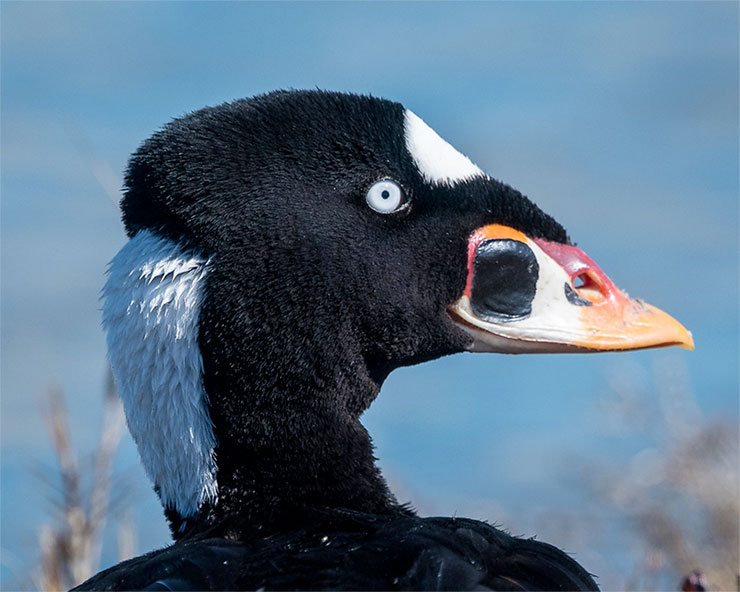 Tomorrow's new bird is a colorful species of nuthatch found in Asian forests. Can you take a guess?