T-Shirt Tuesday: Birds of Costa Rica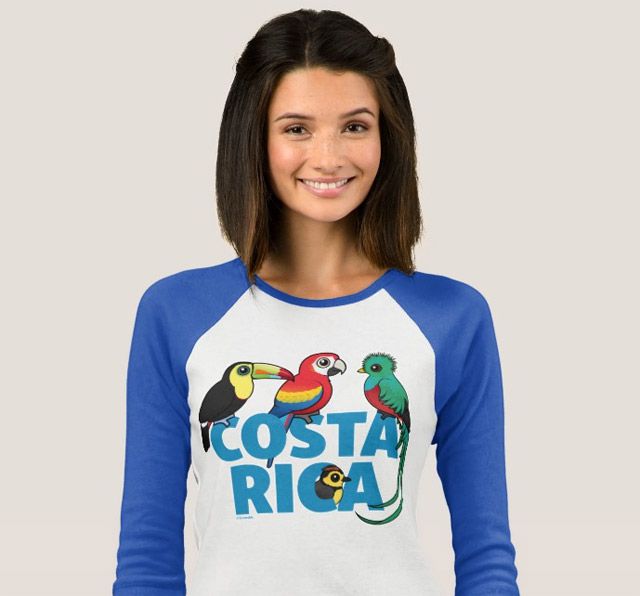 This fun Costa Rica design, featuring some of the country's most beautiful birds, is shown here on a comfortable classic baseball jersey for women, made from 100% super-soft ring-spun cotton by Bella. The design is also available on dozens of other t-shirt styles and colors.
The Keel-billed Toucan is found across much of Costa Rica, except for along parts of the Pacific Coast. The Resplendent Quetzal is a specialty found along the central mountains. The Collared Redstart is endemic to Costa Rica and western Panama. And the Scarlet Macaw, once nearly extirpated from the country, can now be found in two isolated regions along the Pacific Coast.
This is a great design for birders who have been to Costa Rica or love birding in this amazing Central American country.
More gifts with this design