2015 Bonanza Bird #24: Bulwer's Pheasant
Our Birdorable Bonanza: 2015 Advent Edition is starting to wind down. Today, on Christmas Eve, we reveal our second-to-last Bonanza bird: the Bulwer's Pheasant!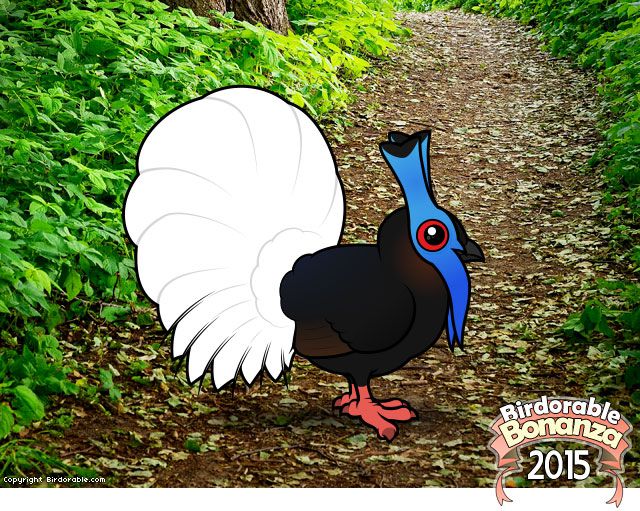 Bulwer's Pheasants are wildly plumaged chicken-sized birds endemic to Borneo in southeast Asia. They are found in highland tropical forest habitat, where they feed on ants, termites, seeds, and more. This species has several alternate names, including Bulwer's Wattled Pheasant, Bulwer's Fireback, and White-tailed Wattled Pheasant.
Bulwer's Pheasants exhibit extreme sexual dimorphism -- male and female plumage varies significantly. Male Bulwer's Pheasants, like our cute Birdorable version here, have an unmistakable plumage. They have long and puffy white tails. They also have amazing bright blue facial wattles which can be distended during mating rituals. Females, however, have a mostly dull brown plumage.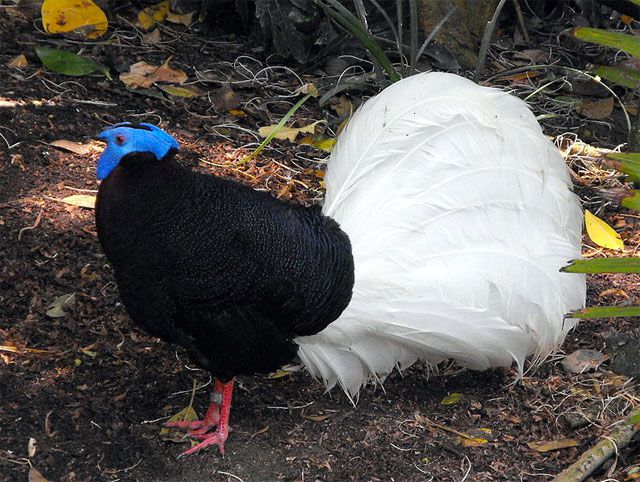 We've almost reached the end of our 25 day Bonanza! Tomorrow's bird is is a small owl that lives in the United States and Canada with a somewhat Christmasy name. Can you guess what it is?