2020 Bonanza Birds #1-4: North American Finches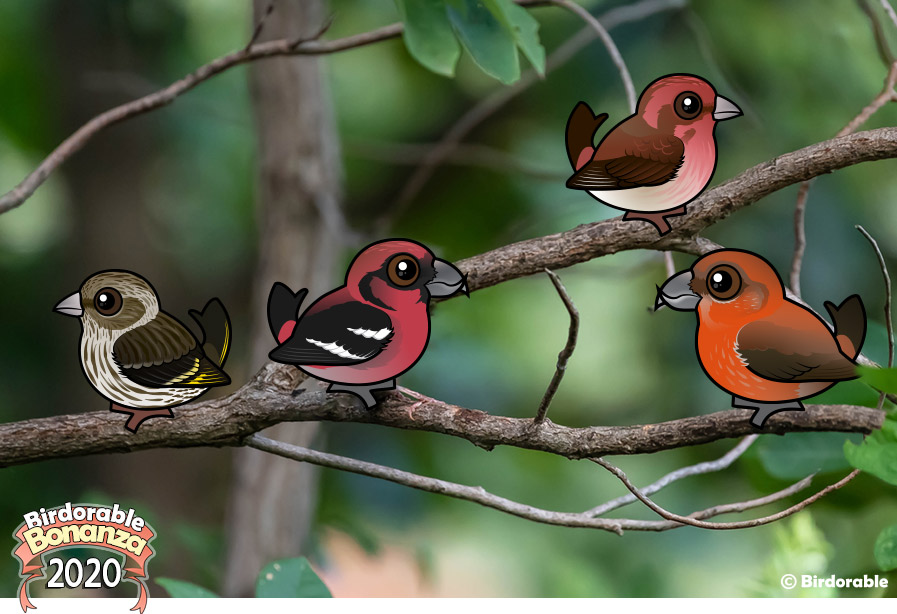 Today we start our 2020 Birdorable Bonanza with a bang! Actually… make that an IRRUPTION! We're kicking off 29 days of new birds by dropping four finches in this "finch invasion" winter season. A bright spot in 2020, many birders are delighting at seeing these and other finches visit their feeders for the first time in many years or for the first time ever.
Northern finches follow the food, and when they have a good season, large flocks of them might congregate farther south than in other years; their gregarious groups are a delight to see.
Today's new Birdorable finches are the Pine Siskin; the Red Crossbill; the White-winged Crossbill; and the Purple Finch.
Pine Siskins are extremely gregarious and may be found in feeding flocks of hundreds of individuals. Wow!
Crossbills are named for their specialized bills, crossed at the tip, which allows them to feed on conifer seeds by stripping cones down to reach the food inside. Different crossbills specialize in different kinds of conifer seeds. Isn't that neat?
Male Purple Finches have a beautiful bright raspberry red, streaky plumage. Females and juveniles are duller, with little to no red, though you can see the same face mask pattern on adult females.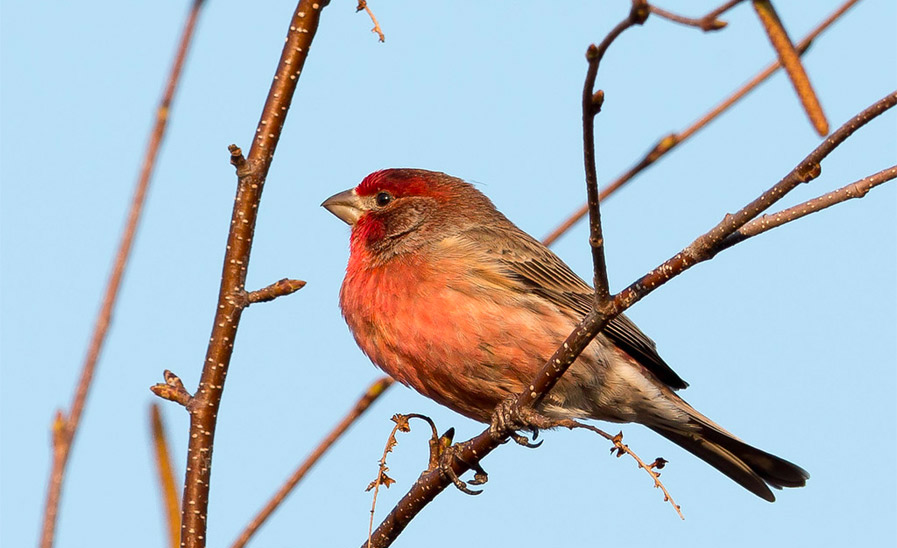 Find our new finches in a variety of new designs on a great assortment of apparel and other products, available in our shop.
Tomorrow our 2020 Birdorable Bonanza will continue with a bird native to Australia with a long, curved bill and a bare head. Birds of this family are found nearly all around the world. Can you guess tomorrow's new species?