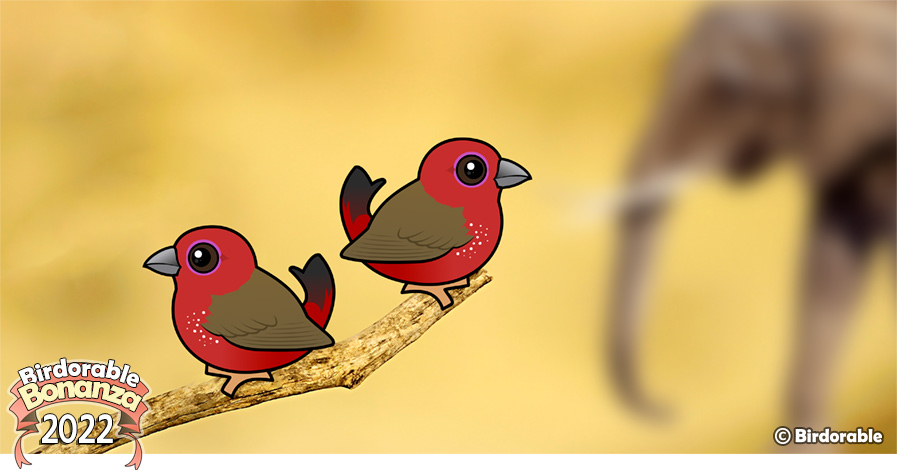 Today's new bird is a species of finch with a widespread range across a variety of habitats in sub-Saharan Africa. Meet the Birdorable African Firefinch!

There are four or five recognized subspecies of African Firefinch. All birds have reddish underparts and olive-brown upperparts, but the intensity of the color and the ratio of red to olive-brown varies among the subspecies. Males sport distinctive white spots on their flanks.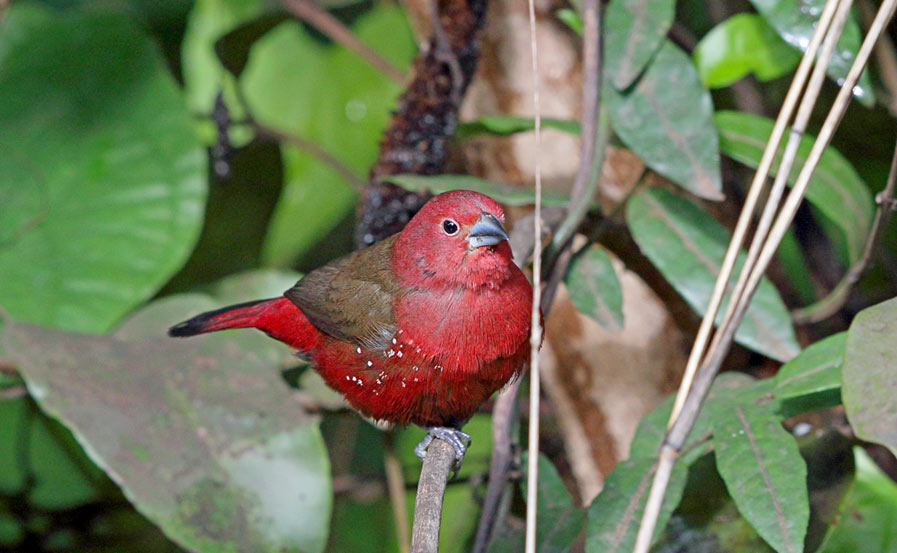 Find African Firefiinch gifts on Amazon, including this Birdorable African Firefinch Raglan Tee.

Tomorrow we'll add an endangered species of spoonbill to Birdorable. Can you guess which of the 6 species of spoonbill will join the flock?