Hawaii's Iiwi: The ABA Bird of the Year for 2018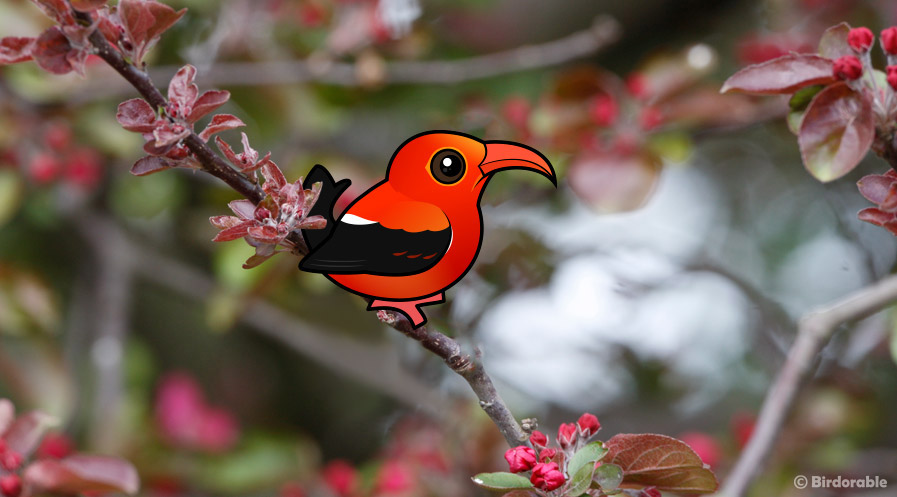 Earlier this month, the Iiwi ('I'iwi), a beautiful Hawaiian finch, was introduced as the American Birding Association's Bird of the Year for 2018. We think it's an interesting and excellent choice!
In 2016 Hawaii was added the ABA Birding area by popular vote, and the process of adding species to the official checklist was completed last year. So it makes sense to feature a Hawaiian species in 2018.
The Iiwi is a type of finch, part of a group of Hawaiian honeycreepers. More than 50 species of honeycreeper used to call Hawaii home. Today less than half of those species still exist. They face threats including predation by introduced species and competition from invasive birds, as well as habitat loss and disease.
Of the native birds of Hawaii, the Iiwi is the most common.
The beautiful Iiwi can be recognized by its bold scarlet and black plumage, and by its long curved bill. In many ways the Iiwi behaves like a hummingbird, hovering in flight and drinking flower nectar.
Be sure to visit the ABA's Bird of the Year page to learn more about the Iiwi!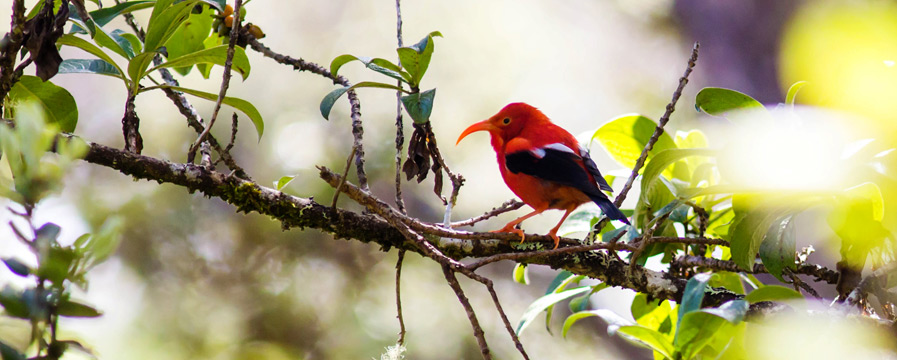 And check out our Birdorable Iiwi apparel, too!