2017 Bonanza Bird #11: African Spoonbill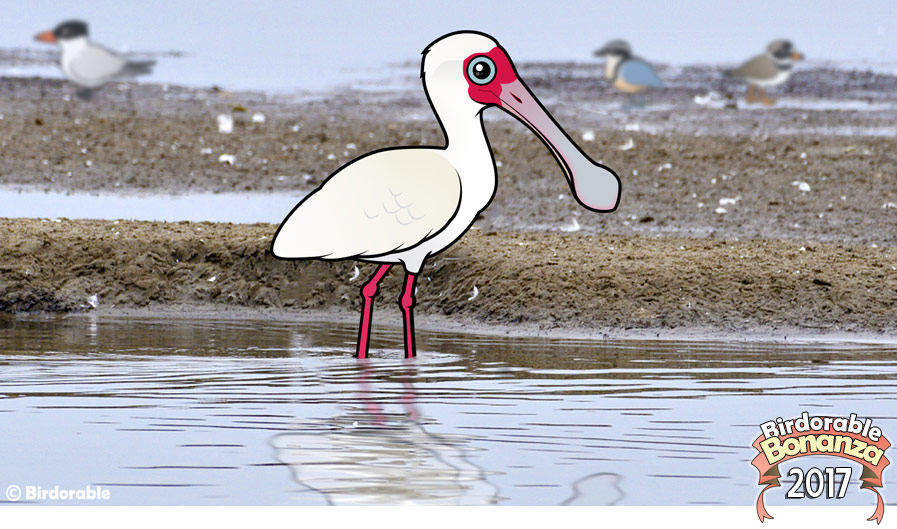 Our 2017 Birdorable Bonanza is winding down! Just one more bird to go after today's newbie: the African Spoonbill!
The African Spoonbill is one of six species of spoonbill found in the world. They are all long-legged wading birds with the uniquely shaped bill that gives them their name. The African Spoonbill joins the Roseate and the Eurasian here at Birdorable.
Male and female African Spoonbills look alike. As chicks, they have small and stubby beaks which gradually grow into the spoon-tipped shape.
African Spoonbills do well in captivity and are found in zoos around the world. They are abundant throughout their native range and the population is considered to be stable. They may live up to 15 years in the wild.
Tomorrow our Bonanza wraps up with our 677th bird, a species known for its ability to mimic sounds. And check out that tail! Can you guess the bird?