2017 Bonanza Bird #3: Iceland Gull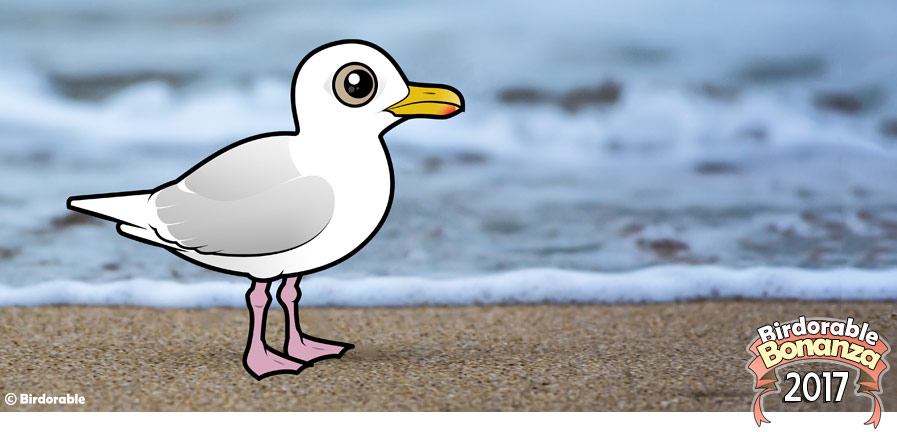 Today our 2017 Birdorable Bonanza continues with the Iceland Gull!
The Iceland Gull is a medium-sized gull that breeds in the Arctic. The species is migratory; many birds spend the winter between the Great Lakes and the northeast of the United States.

Iceland Gulls are colonial breeders, using rocky cliffs for nesting. They feed on fish, often taken on the wing, as well as other marine animals. Outside of breeding season they may also be found foraging for food in other places like beaches and trash dumps.

Iceland Gulls have three recognized subspecies. The nominate subspecies is joined by Thayer's and Kumilien's. Thayer's was considered a separate species until 2017.
Tomorrow's new species will join our Birdorable macaw family. It is a relatively small species named for the color of its head. Can you guess the bird?