2017 Bonanza Bird #1: Black-and-white Hawk-Eagle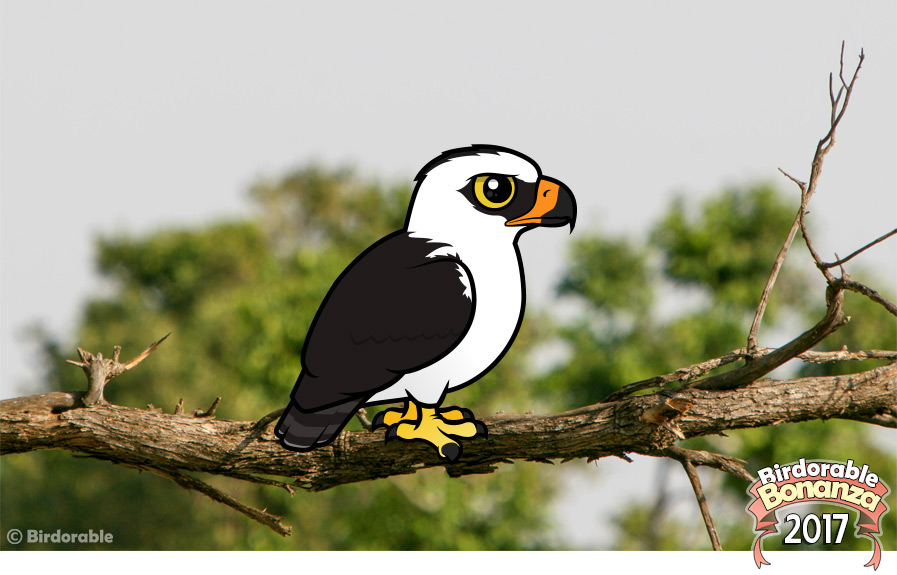 As 2017 winds down, it's time for us to reveal some new birds as part of our annual Birdorable Bonanza! This time we'll introduce 12 birds, from November 24th through December 5th.
Today's new bird joins the Birdorable raptor family.
The Black-and-white Hawk Eagle is a large species of raptor found in forested habitats across parts of South and Central America. They hunt a variety of prey items, usually while soaring at fairly high altitude.

Black-and-white Hawk-Eagles are named for their contrasting plumage. The head and chest are white while the back, wings, and markings around the eye are black.
Tomorrow our Bonanza will continue with a new bird in the corvid family, named for one of its favorite foods. Can you guess the species?