2020 Bonanza Bird #31: King Penguin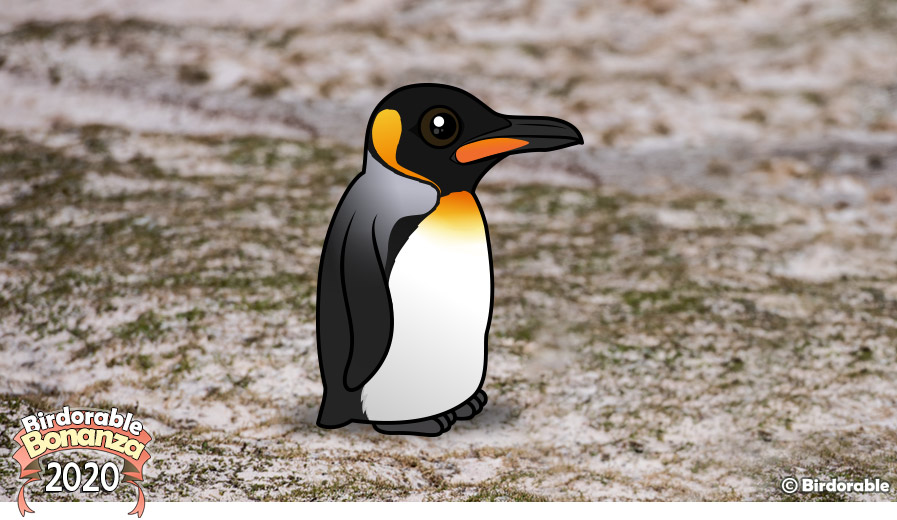 Today's new Birdorable is our third "king" before Christmas. Here is our cute cartoon King Penguin!
The King Penguin is a very large species of penguin, smaller only than the Emperor Penguin. Adult birds can be recognized by their black and white body plumage and by the golden orange patch at the back of the head.
King Penguins have an unusual breeding cycle which takes around 15 months to complete. They breed in large colonies. After a chick hatches, the parents take turns keeping the baby penguin safe and warm while the other adult forages for food for 3 to 7 days. The foraging bird returns, feeds the chick, and relieves the other parent to go off and find food for 3 to 7 days. This period, known as the "guard phase" lasts up to 40 days. Then, during the austral (southern hemisphere) winter, parents leave their chicks in a large communal creche. The chicks fast (eat nothing) for over 4 months, huddling together to keep warm as they wait for the parents to return. Fledging (which for penguins means achieving independence – not flight) occurs a few months after the adults return.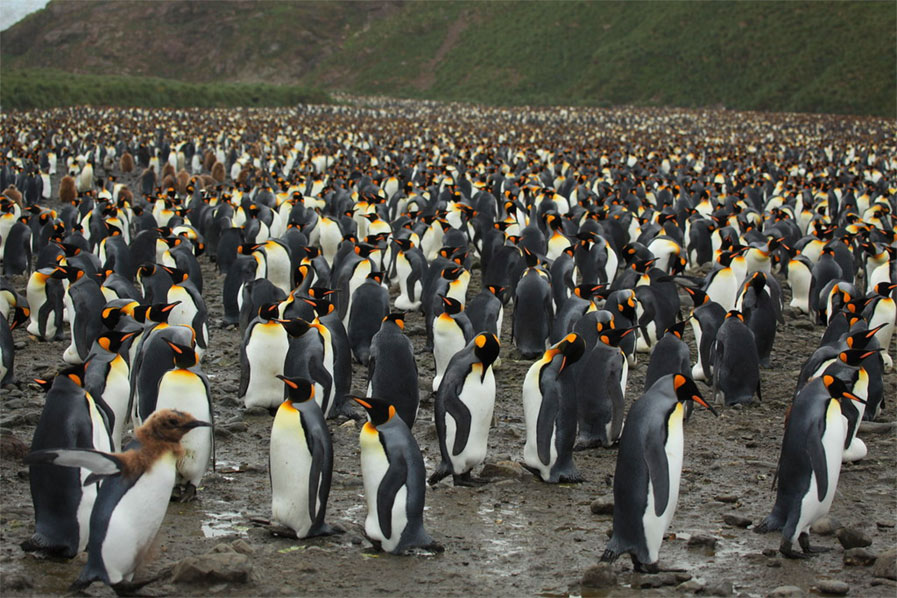 Tomorrow is Christmas day! We will conclude our 2020 Birdorable Bonanza with an appropriately named seabird. Are you ready? We sure are!