2020 Bonanza Bird #30: King Eider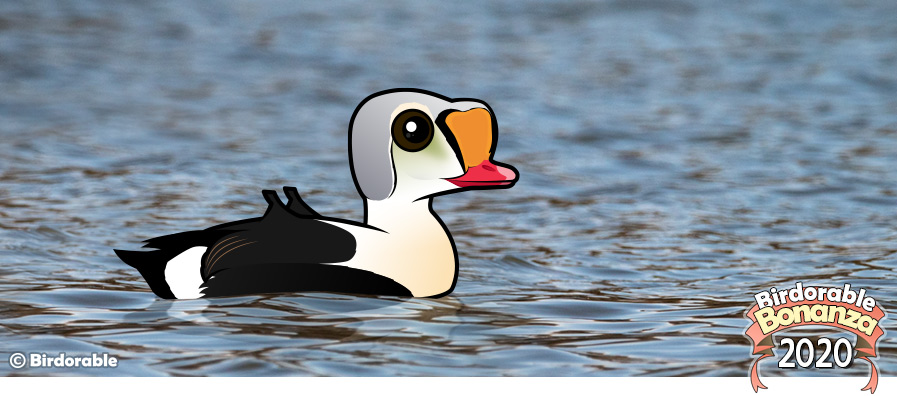 Today the second of our three "kings" joins Birdorable in the lead-up to Christmas. The King Eider is a large species of sea duck found in both the Old and New World.
King Eiders are hardy ducks, spending almost all of their time at sea. Breeding brings them to land, but females care for the nest and chicks alone, so they spend a bit more time away from the sea than males.
Speaking of male King Eiders, look at that crazy plumage! Males in breeding season are sensational, with a lot going on in terms of both color and form. They are pale blue from the forehead to the nape of the neck, with pale green cheeks and a bright yellow-orange frontal lobe framed inside a black outline. All this, and a red bill, too. It's almost too much, but then they've got what looks like little "sails" on their backs, formed from special wing feathers. With a plumage so crazy, they fit into our cartoon bird family perfectly.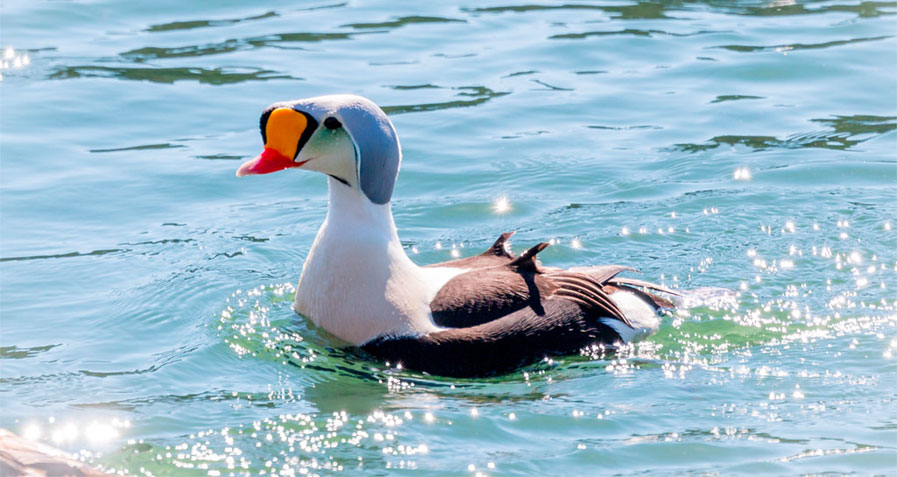 Tomorrow's new Birdorable will be the third and final "king" bird before Christmas. The silhouette should make this one easy! Can you guess?