2020 Bonanza Bird #21: Rose Robin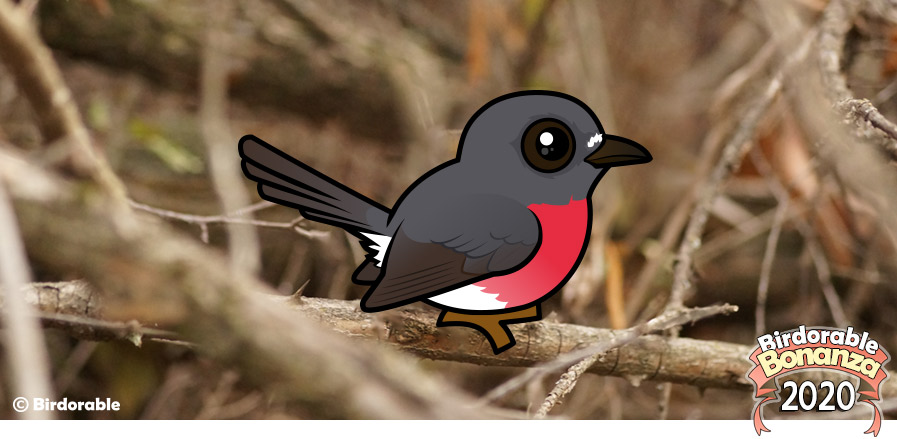 Today's new Birdorable is a small type of songbird found in Australia: the Rose Robin!
Rose Robins live in wet forest habitat in southeastern Australia. They feed on a variety of insects, beetles, and spiders. They are named for the pretty rose-pink breast on adult male birds. In addition to the flashy rose, males are dark grey above and white below. Females are dark above and light below as well but overall a more mousey-brown color.
Rose Robins are part of a family of Australian songbirds related to fairywrens and honeyeaters. They are not closely related to American Robins (thrushes) or European Robins (flycatchers).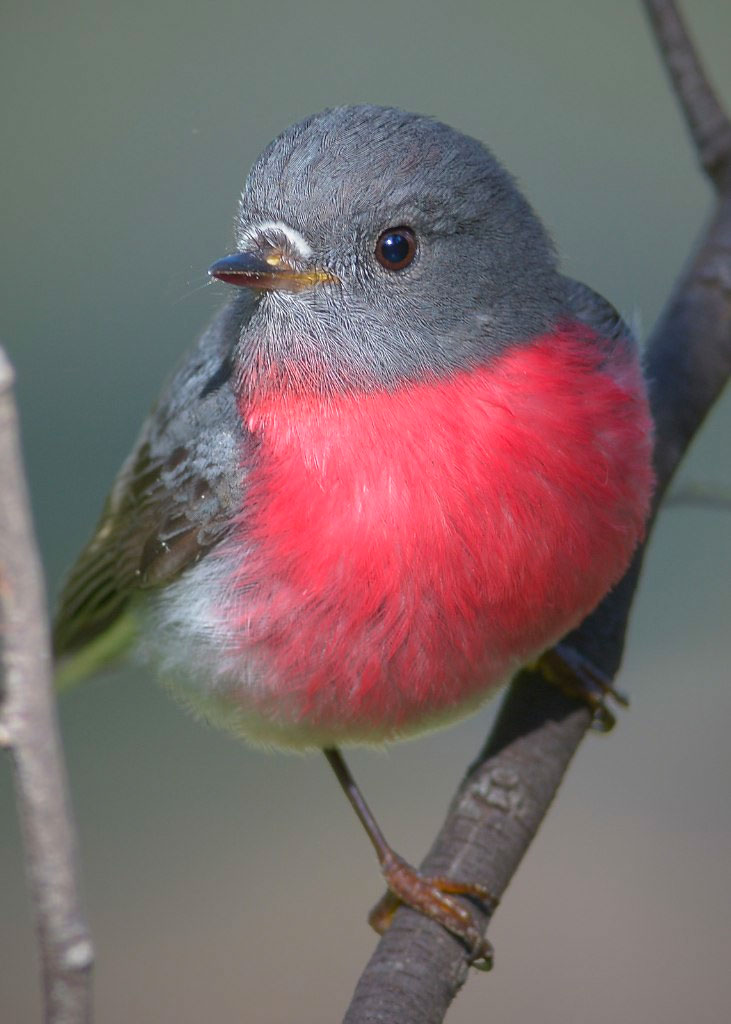 Tomorrow we'll add a New World owl with a very distinct look. These strictly nocturnal birds appear in two color morphs, both of which have crests extending from their white "eyebrows". Can you guess which owl is joining Birdorable tomorrow?