2016 Bonanza Bird #5: Ovenbird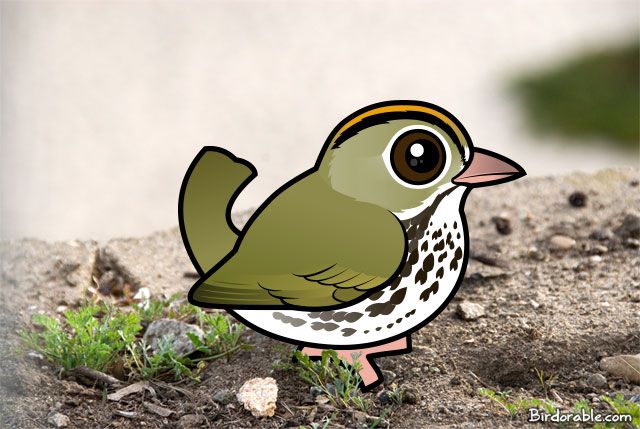 Today's new species is a relatively large ground-dwelling wood warbler that lives across much of North America: the Ovenbird!

Ovenbirds are relatively abundant across their range, which includes much of North America; they are not found in the far west. They are migratory, spending the winter across parts of Central America, the Caribbean, and Florida.

Because of their abundance, Ovenbirds have often been the subjects of scientific studies. The species has been the focal point of several habitat fragmentation studies.

Ovenbirds are known for their breeding song, a loud chant that sounds like the mnemonic "Teacher! Teacher! Teacher!". Their relatively drab plumage and tendency to stay close to the ground make them hard to find visually, but their conspicuous and familiar song makes them fairly easy to locate.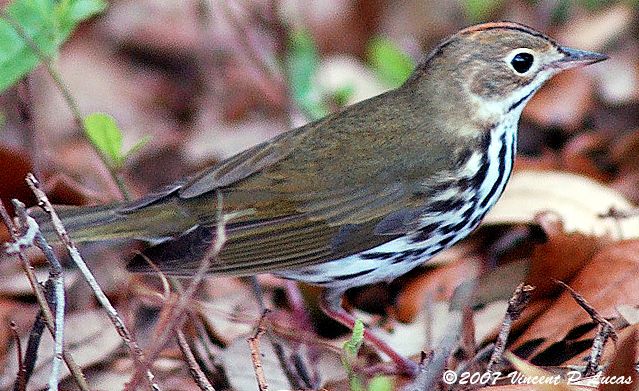 Photo by leppyone (CC BY 2.0)

Tomorrow's new bird is a type of plover found Down Under. It has spurs and wattles but is named for a facial feature. Can you guess the species?