2016 Bonanza Bird #3: Steller's Sea Eagle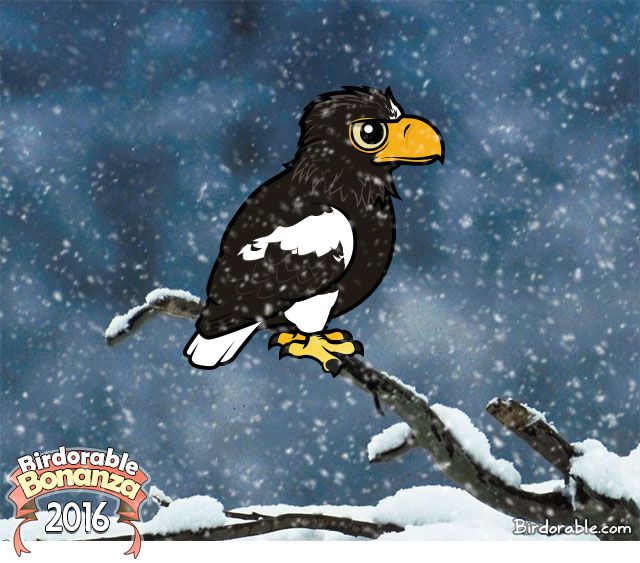 Our special 10th anniversary 2016 Birdorable Bonanza continues today with the third bird in the series: the Steller's Sea Eagle, a very large raptor that lives in coastal habitats in northeast Asia. These powerful, heavy birds are among the world's largest eagles, along with the Philippine Eagle of the Philippines and the Harpy Eagle of South America.

Steller's Sea Eagles feed mainly on fish hunted in relatively shallow freshwater. They also take other items as prey, including seabirds like gulls, ducks, and herons.

The Steller's Sea Eagle is considered to be vulnerable to extinction by the IUCN (International Union for Conservation of Nature), and its population is in decline. It faces threats including loss of habitat due to human development and water pollution from industry and agriculture.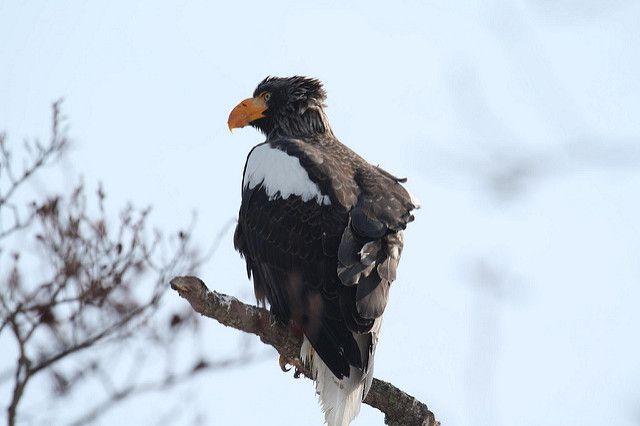 Photo by Alastair Rae (CC BY-SA 2.0)
Tomorrow's new bird is known for its special plumage. Its greens are truly green, and its reds are truly red. Can you guess what the species is?