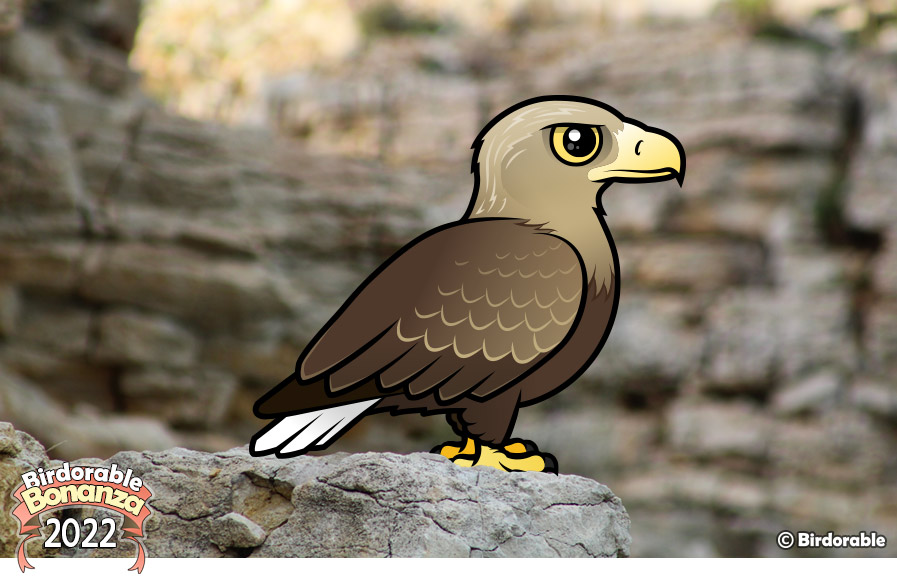 Today we're kicking off our 14th annual Birdorable Bonanza! We're revealing 10 new birds in quick succession, from today through December 14th. The White-tailed Eagle joins Birdorable today as our 766th species, and 51st bird of prey.

White-tailed Eagles have brown body plumage, ranging from light brown on the upperparts to darker brown on the underparts. As the common name indicates, this bird can also be recognized by its white tail. Non-covered body parts, like the large beak and powerful feet, are yellow.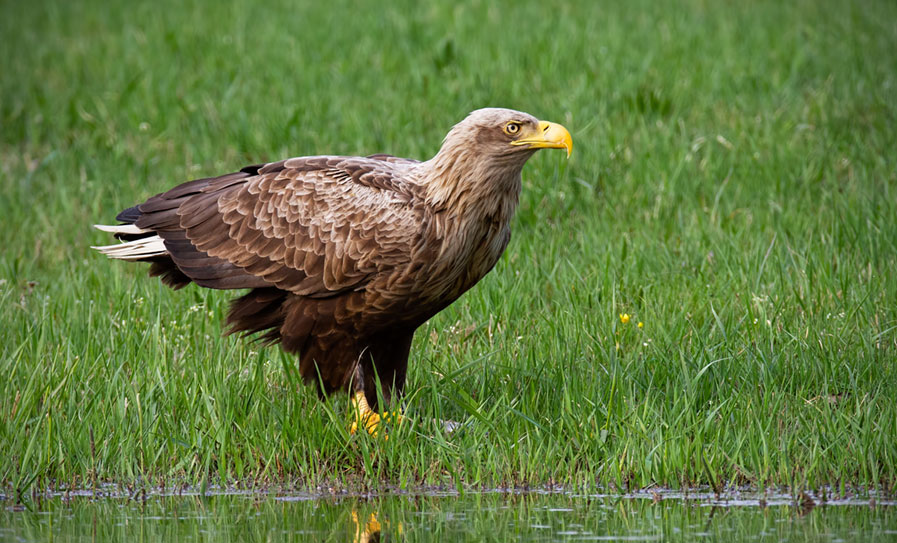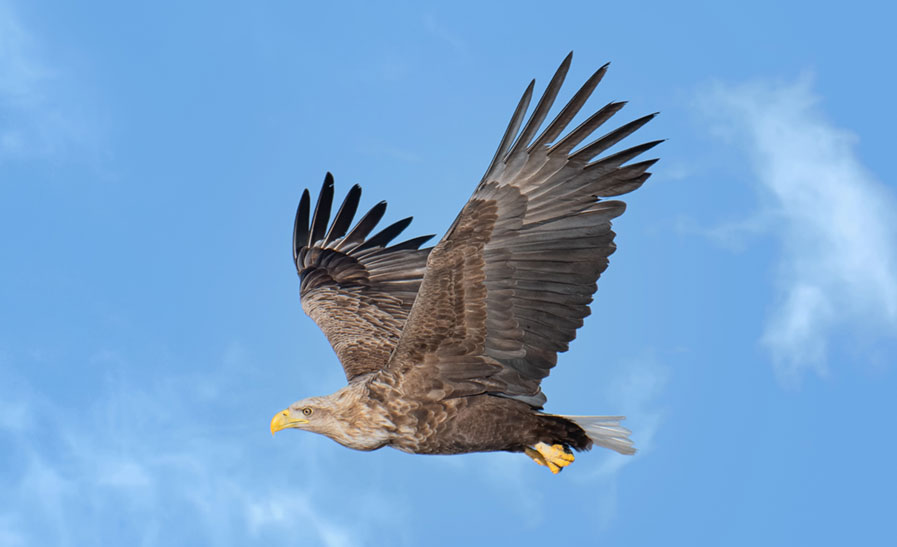 Birdorable White-tailed Eagle merchandise like this unisex sweatshirt is available on Amazon.
Tomorrow we'll add an Old World species of waterfowl named for its color. They are found across much of Asia and have isolated populations in Europe and Africa. Can you guess what our new Birdorable bird will be?