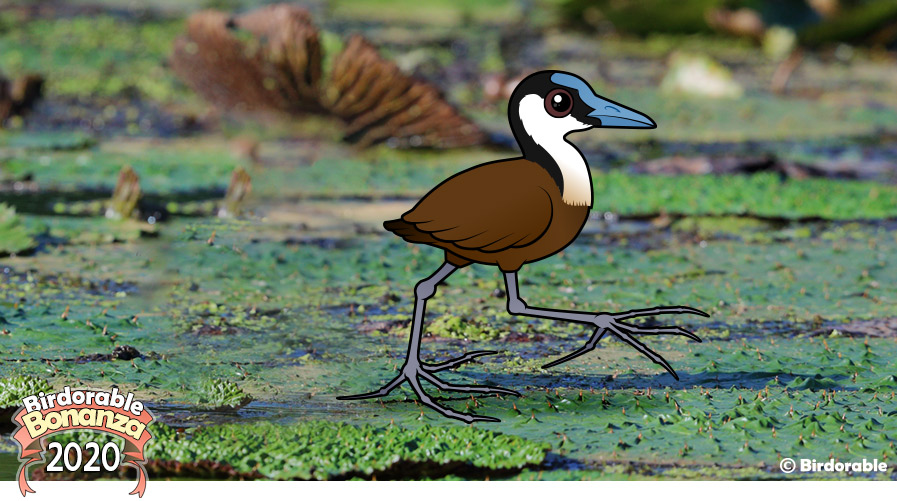 Today's new species is a type of wading bird found in parts of sub-Saharan Africa. The African Jacana is easily recognized by its unique chestnut plumage, its blue beak and facial shield, and by those toes. Look at those crazy long toes!
African Jacanas feed on insects and other small organisms they glean from aquatic vegetation. Their long toes allow them to move across floating wetland vegetation by spreading their weight over a large area. Jacanas have precocial young, meaning chicks are able to walk around on their own shortly after hatching. You better believe they have long toes too, so they can follow dad around as he points out food to them.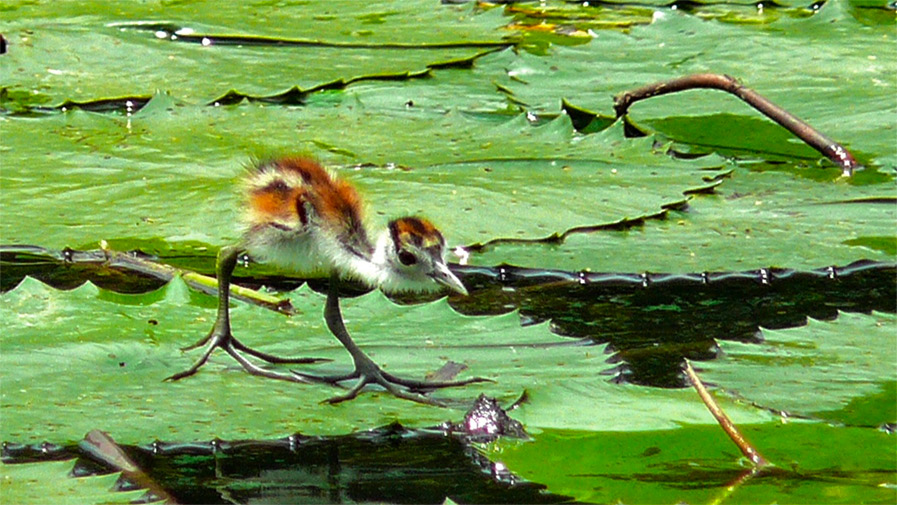 Yes, they follow dad around – African Jacanas have a sort of complete role reversal when it comes to breeding. Males care for the eggs and raise the chicks completely on their own.
Tomorrow we'll add a tiny South American hummingbird with a crazy plumage, including tufts on the head and the neck. Do you know the species?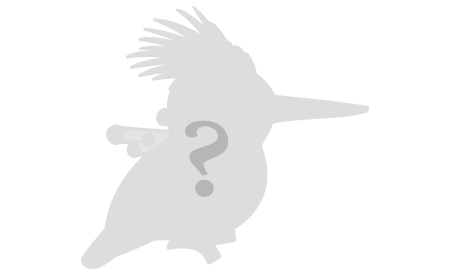 Cute African Jacana Gifts