2017 Bonanza Bird #4: Blue-headed Macaw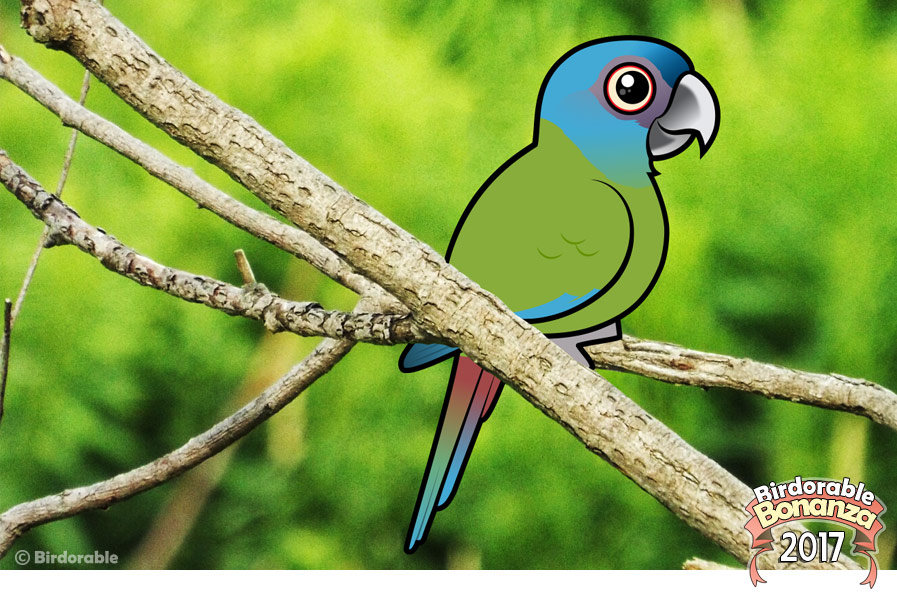 Today this pretty parrot joins Birdorable as the 4th bird in our 2017 Birdorable Bonanza: the Blue-headed Macaw!
Blue-headed Macaws are small macaws found in western parts of South America, where their preferred habitat is humid forest. They are often found near water.
Also known as Coulon's Macaw, this species is secretive in the wild and little is known of basic behaviors like breeding and feeding. As of November 2017 they are considered to be Vulnerable to Extinction by the IUCN Red List.
Tomorrow we'll add a widespread species related to starlings that is invasive in much of its current range. Can you guess the species?