2019 Bonanza Bird #9: Bananaquit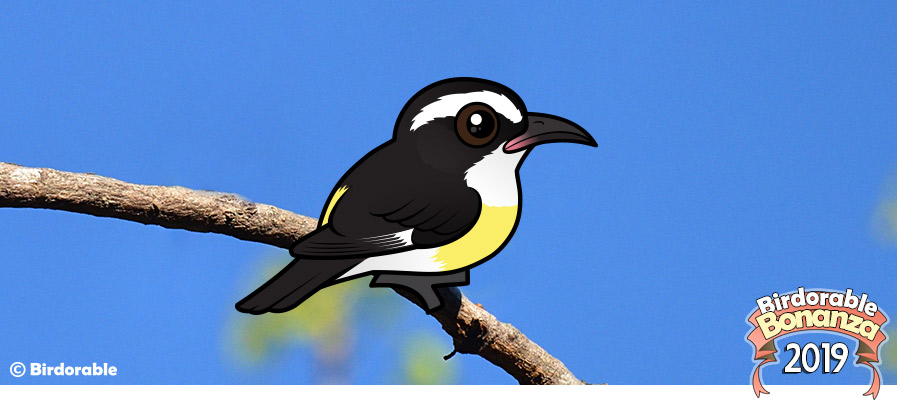 Today's new bird is a warbler-like species found across much of South America, the Bananaquit!
Bananaquits can be recognized by their curved bills, and their plumage, which is a mix of grey, yellow, and white. Their white eyebrow stripe is distinctive. Across their wide range there are over 40 recognized subspecies of Bananaquit. Size varies across the subspecies, as do some aspects of coloration.
Bananaquits use their specialized bills to feed on flower nectar, by piercing flowers, and on fruit juices, which they obtain by piercing fruits. Bananaquits also supplement their diets with insects and spiders.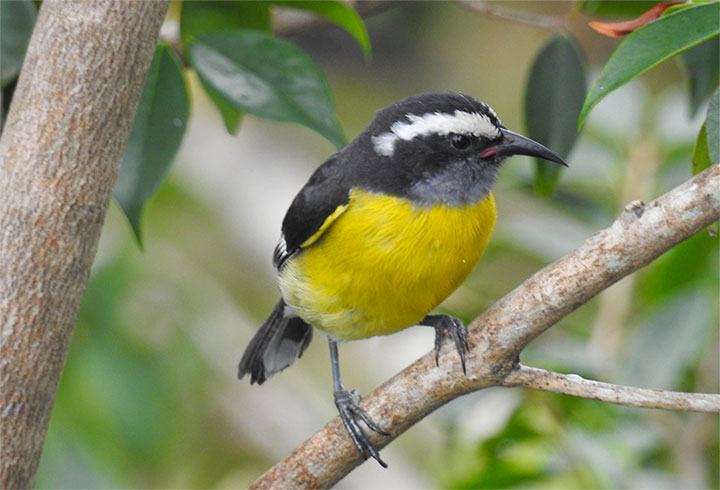 Tomorrow we'll wrap up our 2019 Bonanza by revealing an Old World species that likes to live near water and is bit more colorful than its name suggests. Any guesses?