2015 Bonanza Bird #5: Great Spotted Woodpecker
Today our Birdorable Bonanza: 2015 Advent Edition continues with a fairly common Old World woodpecker species: the Great Spotted Woodpecker!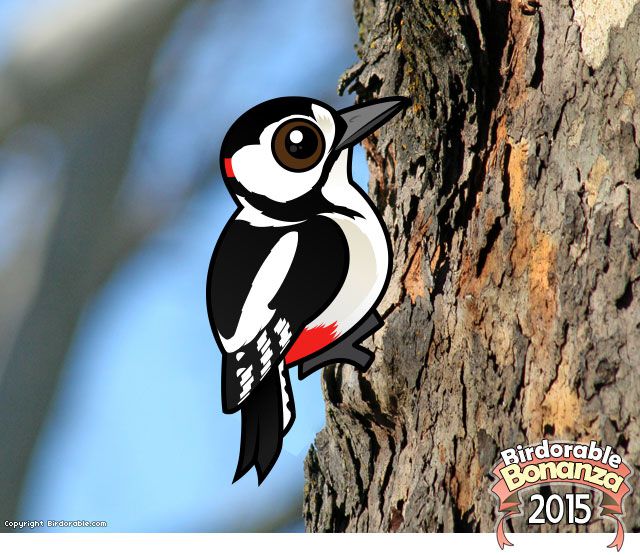 The Great Spotted Woodpecker is found across Europe and northern Asia. This is a resident (non-migratory) species for the most part, though birds in the coldest areas may move seasonally.
Though common across most of their range, this mid-sized woodpecker tends to be quite inconspicuous, spending most of its time well-hidden in tree foliage. They are often heard -- either drumming (tree-pecking) or calling (vocalizing) before they are seen.
Great Spotted Woodpeckers have a varied diet. The will feed on insects foraged from crevices in bark. They also eat plant material like seeds and fruit. Eggs, young chicks and even small rodents are also common food items for Great Spotted Woodpeckers.

Adult male Great Spotted Woodpecker by Tom Lee (CC BY-ND 2.0)

Great Spotted Woodpecker Portrait by Andy Morffew (CC BY-ND 2.0)

Adult female and juvenile male great spotted woodpeckers by Dave_S. (CC BY 2.0)
The Great Spotted Woodpecker is our 621st Birdorable bird and our 10th cute woodpecker species.
Our Bonanza continues tomorrow with a very large Australian bird of prey. Can you guess tomorrow's species?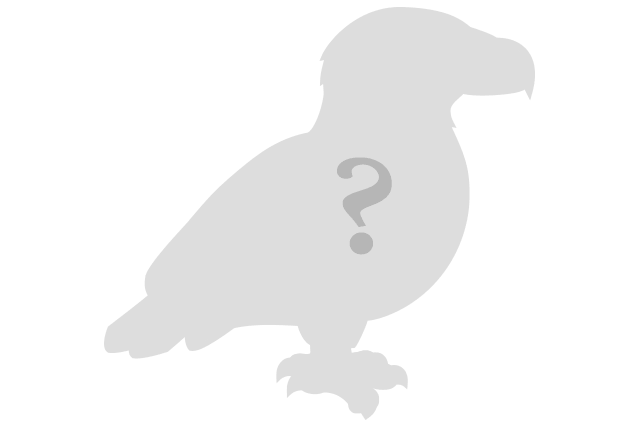 Cute Great Spotted Woodpecker Gifts