12 Days of Birdorable: Eleven Piping Plovers
On the eleventh day of Birdorable, my true love gave to me… 11 Piping Plovers! Our 12 Days of Birdorable continues today with our totally cute Piping Plover!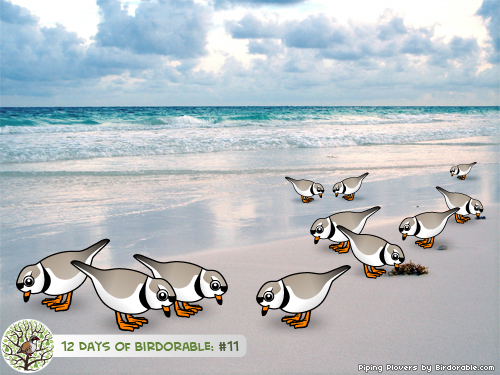 The line Eleven Pipers Piping in the song "The 12 Days of Christmas" refers to musicians playing pipes. Our Birdorable Piping Plover seems a suitable bird substitute for this day's gift. Piping Plovers, appropriately enough, are named for their high-pitched flight call, which sounds like pipe-pipe-pipe-pipe.
| | |
| --- | --- |
| | |
| T-Shirt | T-Shirt |
This is the eleventh day of our 12 Days of Birdorable holiday event. Previously featured were: