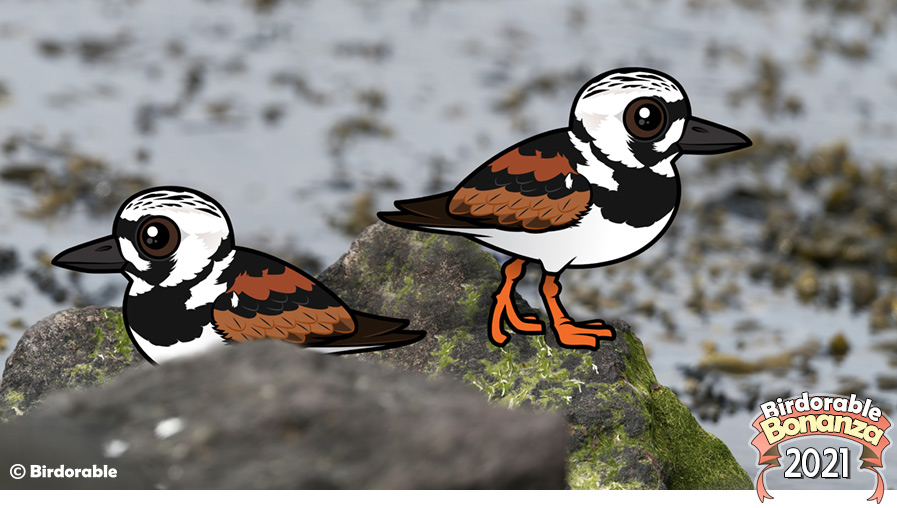 Today we add a small, dapper shorebird to Birdorable. It's our Ruddy Turnstone!

In breeding plumage, as depicted in our Birdorable illustration, Ruddy Turnstones have white underparts, black and rufous upperparts, with black and white detailing around the face and neck. Outside of breeding, the Ruddy Turnstone's upperparts are more uniformly drab greyish brown.

Ruddy Turnstones are opportunistic feeders who search for prey in a variety of ways, including searching rocky shorelines and breakers by turning over stones (naturally!).

Ruddy Turnstones have a wide global range. They breed across the low Arctic in places like northern Alaska and the northern coast of Siberia. These impressive migrants winter along ocean shorelines nearly all over the world, including around the entire continent of Australia, both coasts of South America, and all around Africa.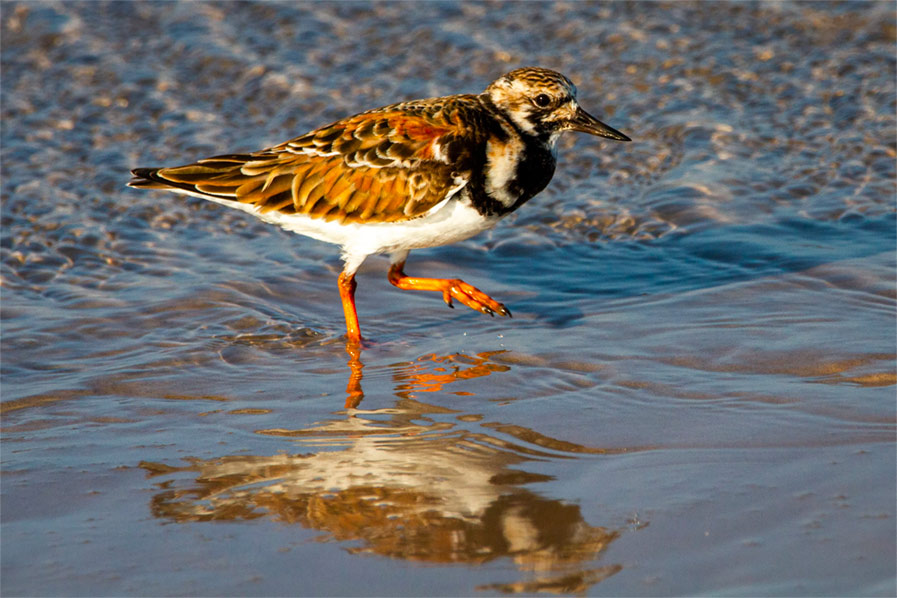 Tomorrow we'll add a species of waterfowl with a wintery name. Can you guess this bird?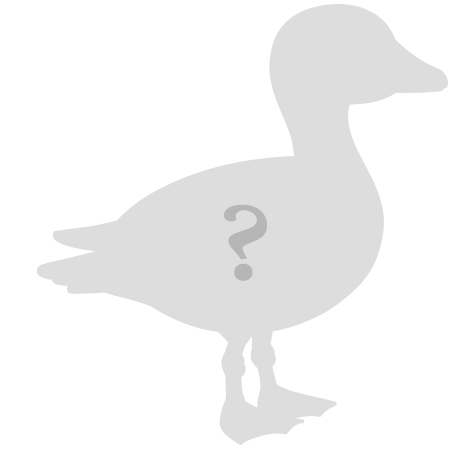 Cute Ruddy Turnstone Gifts