Crane Week Bird Term: Precocial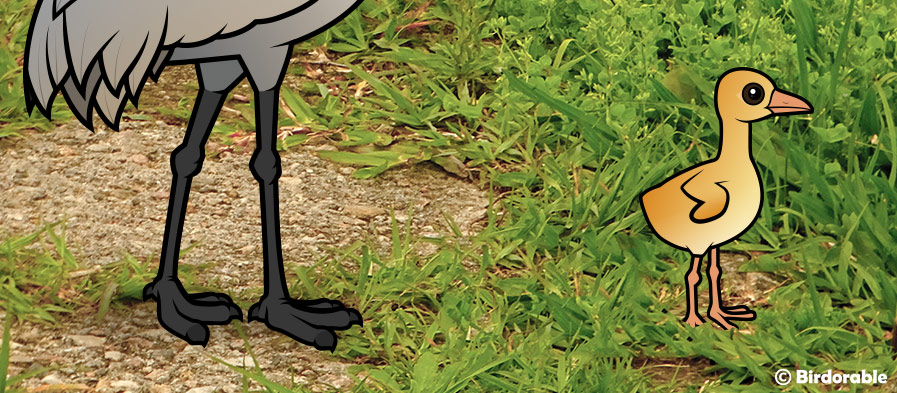 We're celebrating cranes on the Birdorable blog this week! Today we'd like to share a bird term that relates to cranes and other birds. Let's learn about what it means to be precocial!
The term precocial comes from the Latin praecocia, which refers to "places where fruits ripen early." A precocial species is one in which the newly hatched or born young are relatively mature. In birds, this means the baby is usually covered in downy feathers and is able to walk and even feed itself within a short time of hatching. This adaptation is found in most ground-nesting birds as a strategy to evade predators when the nest offers little shelter.
Cranes have precocial young, as do many other birds, including ducks and geese, chickens, and rails. Malleefowl chicks can even already fly within a day of hatching. There are some mammals born precocial, like the Hartebeest, whose calves can stand and walk within hours of being born.
On the other end of the development spectrum are altricial babies. In birds, this usually means at the time of hatching the chick is naked (without feathers), has its eyes shut, and is completely helpless and dependent on its parents for care all of its needs.
Two other terms related to precocial and altricial are nidifugous and nidicolous. Nidifugous species leave the nest site shortly after hatching; all nidifugous species are precocial but not all precocial species are nidifugous. Precocial birds that remain in the nest for a period are called nidicolous.